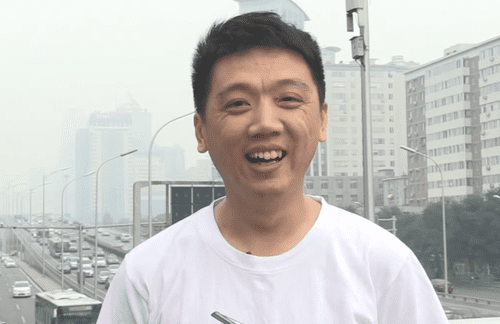 A 30-year-old Chinese man using the pseudonym Xiao Zhen (pictured) has has sued two companies involved in his experience with "gay conversion therapy," which included painful shock treatments and hypnosis. The companies are Xinyupiaoxiang Counseling Center (where the therapy took place), and Baidu — China's most popular search engine (which lead Zhen to find the treatment).
The New York Times points out that China has made moves to relax laws against homosexuality, decriminalizing it in 1997 and declassifying it as mental illness in 2001. But these clinics remain popular, as less than 3% of adult gay men in China are estimated to be "completely out."
Zhen says the pressure against homosexuality is strong because marriage is universally expected of men in many parts of China, including his small hometown in the Guangdong Province. To the NYT, Zhen recounts his story coming out to his parents over the phone — they "said nothing [and] were [probably] very sad. They just sat there silently and then hung up."
In a YouTube video for AllOut, Zhen speaks about his experience with the organization that carried out his conversion therapy, and how the experience motivated his lawsuit:
They gave me electro shocks, they hypnotized me…I survived this 'treatment' and I decided to fight back. No one should suffer like I did for who they are or who they love. I decided to sue the sham clinic. It's the first time someone in China has done this and the authorities are starting to listen.
Zhen's plans extend beyond this lawsuit:
Newspapers from all over the world are talking to me but I want to go bigger. I'm asking the World Health Organization, the global medical authority, to back me up.
He is doing this with a a petition hosted on AllOut, which (as of this posting) has accumulated 108,000 signatures of its 125,000 goal.
Check the AllOut video via the above link or AFTER THE JUMP…