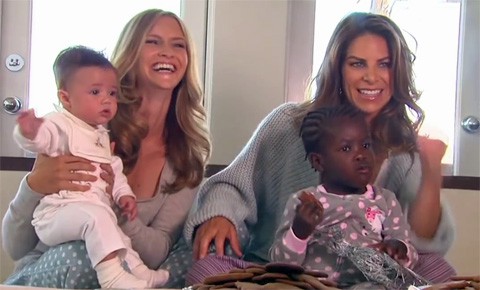 Biggest Loser trainer Jillian Michaels (pictured above with her partner Heidi and their children) tells Health magazine she's not fully comfortable with her sexuality.
The magazine asks: "Have you always been comfortable talking openly about being gay?"
Says Michaels:
I don't know that I am now, to be honest with you. The gay thing has always been hard for me. When Heidi and I are out and somebody older asks, "Are you sisters?" I say, "We're friends." I guess it comes from thinking that they will be shocked or disturbed. Look, I wish I had some strapping football player husband. It would be such a dream to be "normal" like that, but I'm just not.
(h/t HuffPost)