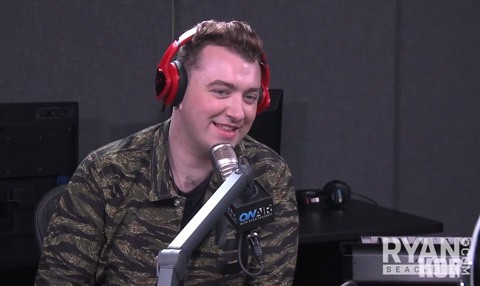 Hitmaker Sam Smith sat down this week with Ryan Seacrest to talk about songwriting, success, and his league of fans that call themselves the "Sam Fam".
Smith tells Seacrest that his track "I'm Not the Only One" benefits from the fact that he was hung over and had told himself he was not going to record that day. He also talks about how he hasn't traditionally been a fan of male singers, and worried before his voice broke as an adolescent that he would no longer be able to sing the female divas when it went deep.
Smith reveals how he overcame that, and made Whitney Houston's "How Will I Know" part of his repertoire. Smith is also became close with Mary J. Blige after doing a Disclosure show together, and she calls in to the show to surprise him.
Watch it all go down, AFTER THE JUMP…