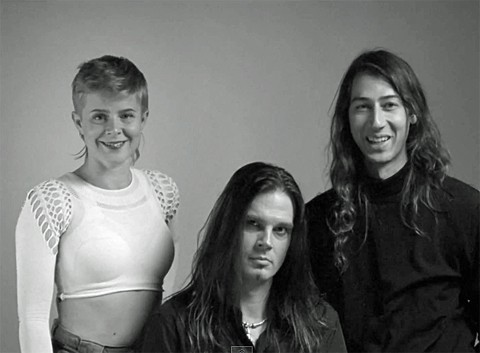 Kindness, the solo project of British singer Adam Bainbridge released a new video today for "Who Do You Love?", a new track from his new album Otherness, featuring Swedish pop phenom Robyn.
Bainbridge explains the video:
Who Do You Love is a song about people and connection, and how you can identify who you are by those you love. Those people say a hell of a lot about you. Robyn and I were very happy to make this video with a long term collaborator of mine, Daniel Brereton, whose idea was a series of portraits of our closest friends and family – in a way, the most revealing portraits of us possible. None of these folks were 'cast' – we were just lucky to have them around us on the day and in the right cities!
It's possible that we'll always be more emotionally susceptible to these images – these are our closest friends and loved ones after all – but there's something about seeing all these people together, all these people that would do this for us – it makes the song make a little more sense, and a little more powerful for us. I hope you'll feel some of what we feel when we look at these faces. Thanks to all of those friends, family and collaborators that made it possible.
Watch it, AFTER THE JUMP…