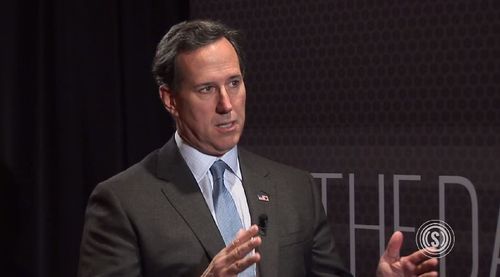 Following his address at a meeting for the conservative think tank The Heritage Foundation last week, former Pennsylvania Senator Rick Santorum sat down with The Daily Caller to discuss whether the LGBT community and conservative religious groups can ever peacefully co-exist.
Referencing Houston mayor Annise Parker's subpoena of anti-gay pastors, Santorum said he wants to see more people push back against the Left's efforts to "silence those who disagree"
"I think we have to continue to fight and in fact start to push back the other way," Santorum explained. "We've been too silent for too long and we need to say all these thoughts are proper in the public square. We need real freedom in this country, not government adherence to a set of principles." 
He also discussed his plans for the 2016 presidential election.
Watch, AFTER THE JUMP…