NEW MUSIC: Nicky, Trust Fund, Viola Dust, Hannah Lou Clark, Silverbacks, Dystopian Violet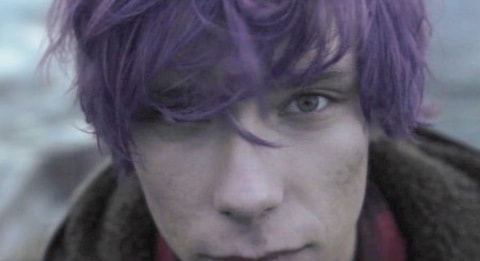 New Music is brought to you weekly by Deadly Music!, which covers mostly indie/alternative music as well as electronica, ambient/modern classical, pop and anything really, really good.
Most tracks are available on a Soundcloud playlist, some of them on a Spotify playlist….both of which are embedded at the end of this post.
Enjoy!
*** 
Nicky: "Wake Up"
Nicky is a 19-year-old Swedish singer-songwriter.
On his debut track "Wake Up", much has been made of the fact that the cherubic face just doesn't match Nicky's rich, gravelly vocals.
While it's true that there's something of a novelty value when he first opens his mouth, once you get over it you're left with a remarkably crafted acoustic pop track (his first song, written when he was only 15) with the maturity and depth of Leonard Cohen and Tom Waits and the contemporary quirkiness of The Tallest Man On Earth.
A low-key release, "Wake Up" shows great potential and should be huge if it manages to catch the Ed Sheeran youth appeal market.
 ***
Trust Fund: "Cut Me Out"
Trust Fund is one-man garage rock act Ellis Jones from Bristol, England.
Until now relegated to small cassette releases on bedroom labels, Ellis has recently signed with Turnstile for the release of his (official) debut album No One's Coming For Us.
Lead track "Read the Wrappers" will appeal to fans of post punk / garage rock acts like Son Joan, Simple Kid, Drab and Postcode.
Also recommended for fans of Pixies, Pavement and Of Montreal.
***
Listen to new tracks by Viola Dust, Hannah Lou Clark, Silverbacks and Dystopian Violet, AFTER THE JUMP…
Viola Dust: "Trick"
Viola Dust is a five-piece electro pop / R&B at from Newry, Northern Ireland.  
Their latest track "Trick" is a slow-burn crossover that sounds a lot like a grimier version of the electro pop output from Europe this year with the unusual addition of male vocals.
 ***
Hannah Lou Clark: "Kids In Heat"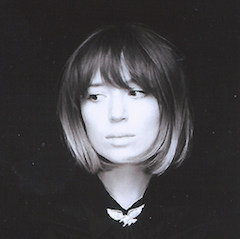 Back in September, English musician Hannah Lou Clark dropped "Silent Type", the title track from a forthcoming EP.
The EP was written and recorded whilst living above a Quaker meeting house and takes its inspiration from silent worship.
That restraint is evident in "Silent Type" and in the latest EP cut "Kids In Heat".
Both tracks are deserving of the constant comparisons to PJ Harvey, especially the 1995 album To Bring You My Love.
For more contemporary references points, look no further than the restrained confessional chamber rock of Julianne Mason or the always threatening low-fi howl of Waxahatchee and Great Thunder.
*** 
Silverbacks: "Fad 1995"
Silverbacks is a garage rock quartet based in Dublin, Ireland.
Their first album lotion was old-school down 'n dirty happy low fi garage rock.
"Fad 1995″, from their forthcoming new album Hot Bath, is a more refined affair and certainly more assured.
An instant favorite, the track is quirky like Parquet Floors and accomplished enough to deserve comparisons to the likes of Pixies and Yo La Tengo.
***
Dystopian Violet: "The Mask"
Dystopian Violet is an act "so new they don't have a biography".
Not quite true because we can tell you that the band is fronted by London-based Jeremy Jay who also plays bass for Ultimate Painting, the joint effort of Mazes' Jack Cooper and Veronica Falls' James Hoare.
All a bit obscure so far, the band name is a potential indicator of what's to come.
With coldwave dystopian rock being all the rage at the moment, Dystopian Violet take Joy Division as a starting point and add to the miserabilism of recent acts like Schonwald, Villiers, Slow Riot and Hockeysmith.
Recommended if you like your indie rock slow, miserable and Twin Peaks-referencing and for fans of Joy Division, Visage, David Sylvian, Depeche Mode and Cocteau Twins
***
Soundcloud Playlist
Spotify Playlist