NEW MUSIC: To Be Frank, Pop-Op, Johanna Glaza, You Are Number Six, Dirty Dishes, Stereoshock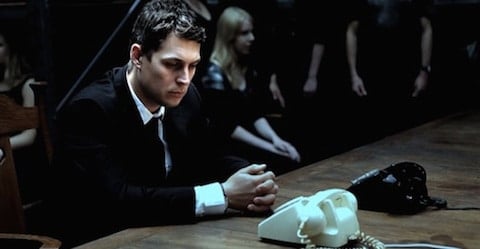 New Music is brought to you weekly by Deadly Music!, which covers mostly indie/alternative music as well as electronica, ambient/modern classical, pop and anything really, really good.
Most tracks are available on a Soundcloud playlist, some of them on a Spotify playlist….both of which are embedded at the end of this post.
Enjoy!
*** 
To Be Frank: "Let It Go"
To Be Frank is a musician/producer from Suffolk, England who over the past two years has released a number of EPs and singles that verge between piano-based heartbreakers and glitchy electro pop tracks like his latest "Let It Go".  
Taken from his debut album to be released next year the track is "a bittersweet tale of a break-up foreseen and foretold, love gone bad with a distinctly wintery feel" for fans of James Blake, Halls, Brolin and one of last year's best new artists Ryan Vail.
***
Pop-Op: "You Are The Eyes"
Pop-op is a brand new post punk outfit from Belfast, Northern Ireland of which no further information is available.
Shouty debut track "You Are The Eyes" is all sort of anti-establishment sloppy punk via The Fall and Parquet Floors, so fresh its not even completely mixed yet.
***
Listen to new tracks by Johanna Glaza, You Are Number Six, Dirty Dishes and Stereoshock, AFTER THE JUMP…
Johanna Glaza: "Paper Window"
Johanna Glaza is a musician/songwriter from London, England making an ethereal beast somewhere in between baroque folk, chamber pop and early Kate Bush.
Johanna's latest track "Paper Window" continues her exploration of a definitely unique style and along with the b-side is appropriately wintery.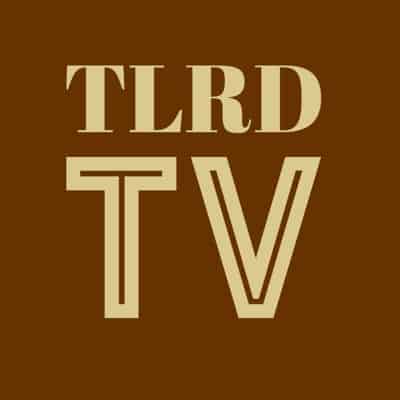 ***
You Are Number Six: "Forever Through Time"
You Are Number Six is the solo project of Théo Lefebre from Montpellier, France.
So steeped in 80s new wave nostalgia its dripping, "Forever Through Time" is pretty much a note perfect, dreamy, lush love letter to the likes of Visage and Japan.
***
Dirty Dishes: "Red Roulette"
"Red Roulette" is the third single from Los Angeles-based indie pop / rock duo Dirty Dishes' upcoming full length debut Guilty.
Previous singles "One More Time" and especially "Thank You Come Again" suggested something marvellously trashy to come and this doesn't disappoint – there are elements of Perfect Pussy nastiness with a restrained Pixies edge and its quite brilliant.
The album is available for preorder now.
***
Stereoshock: "A Chapter Lost In Us"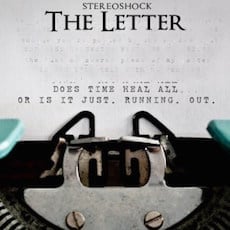 Stereoshock is New York-based producer, composer and songwriter Josh Cohen.
We mentioned some of Josh's earlier releases last month and just up is the latest in his fairly stunning efforts to create a brand new musical subgenre.
Often shockingly raw confessional cinematic pop art, Josh sometimes provides a backstory for a track in lieu of actual lyrics.
His latest beautiful instrumental effort "A Chapter Lost In Us" is a perfect companion piece to "The Letter" and "The Messenger".
Probably not for the defiantly cynical, Josh says of the new track:
"It can be looked at from two different perspectives. It can represent a motif, which explains our perception of isolation, or it can simply portray the lost chapter of a novel. From a more focused perspective, the piece follows a protagonist, who is searching for something (or somebody) lost in the woods. When he reaches the cabin, he's knocks on the door and receives no response in return. It isn't until the end of the record, that we realize the page flipping in the woods, correlates with the book closing at the end of the composition. Some listeners perceive this to be the man inside the cabin reading this story, while others choose to believe that this is all fiction inside the mind of the isolated. Regardless of one's perception, there is a lesson to take away from the record. Although you may feel lost or alone, there are people who are trying to enter or impact your life, even when you may be too mentally withdrawn to notice."
***
Soundcloud Playlist
Spotify Playlist