Ireland's Equality Minister Aodhán Ó Ríordáin (right) has confirmed that religious-run schools and hospitals will by easter be prevented from firing staff for being gay, divorced or an unmarried parent
 employment-law-will-ban-discrimination-against-gay-teachers-in-ireland
Ireland's Equality Minister Aodhán Ó Ríordáin (below right) has confirmed that religious-run schools and hospitals will by Easter be prevented from firing staff for being gay, divorced or an unmarried parent, reports The Examiner.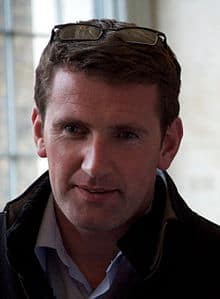 Moves to change the discriminatory law were announced by the Irish government last June.
According to Ó Ríordáin, as the law currently stands gay teachers can be fired under Section 37 of the Employment Equality Act.
The minister told The Examiner:
"They can be sacked, technically, if a board manager felt that someone was actively undermining the ethos of their school by their private life.

"It has a chilling effect when people feel they can't be themselves. In the staff room they have to hide their private lives; they have to hide the fact that they're gay, or that they are divorced, or in a second relationship, or that they're an unmarried parent."
He also accused former Justice Minister Alan Shatter of dragging his feet over the reform when he was in office.
However, opposition senator Averil Power, whose 2012 bill to ban discrimination under Section 37 was blocked by Government, said:
"I'll believe it when I see it. The Bill that Labour brought out last year kept in discrimination – it just moved the onus on to employers to be able to justify that discrimination."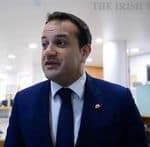 Aiming to end another discriminatory practice, Health Minister Leo Varadkar, who last week came out as gay, has since referred recommendations to revise restrictions on gay men donating blood. Varadkar is the first openly gay cabinet member in Irish government history.
Listen to Varadkar coming out on live radio, AFTER THE JUMP…
Ireland will hold a referendum on same-sex marriage in May.