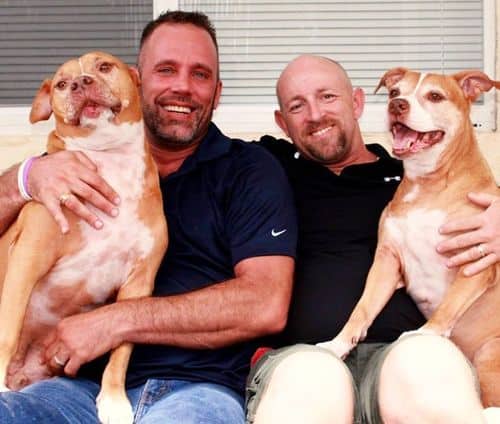 Aaron Huntsman and William Lee Jones, a gay couple whose legal fight against Florida's gay marriage ban has been in the headlines for months, will marry LIVE after midnight tonight when the stay on the federal ruling striking down Florida's ban expires statewide. It has already been lifted in Miami-Dade County.
You can watch Huntsman and Jones marry LIVE.
Open the link, and save it for later, AFTER THE JUMP…
You may recall that in July Monroe County Judge Luis Garcia ruled in the couple's favor, declaring Florida's gay marriage ban unconstitutional. However a stay was placed on that ruling after Attorney General Pam Bondi filed an appeal. Now, however, following U.S. District Judge Robert Hinkle's ruling which applies to couples across the state, they will be able to marry just after midnight.