The Florida House of Representatives is likely to strike language banning gay adoption from its laws in an acknowledgement of the court ruling five years ago declaring the state's gay adoption ban unconstitutional, the AP reports. The body gave it an early approval on Tuesday: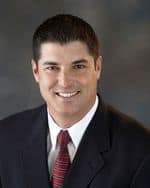 The full bill still needs a House vote, but it has wide support. The Senate and Gov. Rick Scott would also have to approve the bill before the gay-adoption language is deleted from law.
Republican House Speaker Steve Crisafulli (pictured) said the vote isn't necessarily an endorsement of current policy that allows gays to adopt.
"Philosophically, I've never really been there on that, but I'm somebody who operates under the letter of the law," he said. "I recognize that this has been taking place for five years, so our bill is going to reflect that."
Basically, most of the Republicans are still against gay couples adopting children, they're just acknowledging they must abide by the law – five years later.