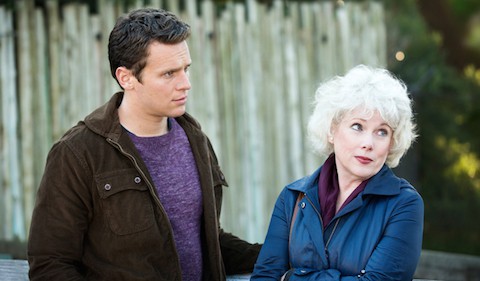 While "Looking For Sanctuary" wasn't without its narrative weaknesses, tonight's episode was fairly strong thematically. Drama — like Stooges, little pigs and celebrity deaths — comes in threes. Take Patrick (Jonathan Groff), Kevin (Russell Tovey) and Richie (Raúl Castillo). Or Patrick, Kevin and Jon (Joe Williamson). Or Patrick, his mother (Julia Duffy) and sister. Or Patrick's mother, his father and her doctor friend. Or Dom (Murray Bartlett) and Doris (Lauren Weedman) and Malik (Bashir Salahuddin). Or Agustin (Frankie J. Alvarez) and Eddie (Daniel Franzese) and Frank (OT Fagbenle). It seemed everywhere you turned, there was conflict. And when you turned again, there was more.
But it wasn't just the dynamics of the drama that echoed across tonight's stories.
There was a common enemy as well, and that's time. Let's chat more about it, AFTER THE JUMP …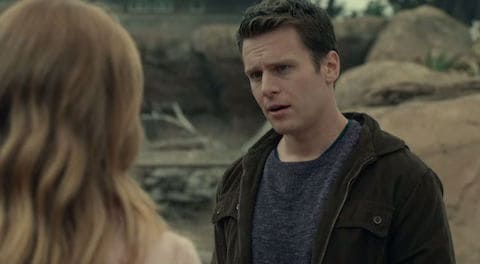 I want to start by reiterating what Patrick's sister said in the zoo, because it raises an interesting point.
"Oh my god, I am so sick of that double standard. I am so over Patrick getting away with getting a free pass because he's gay … You get to not give mom and dad kids because your gay. You get to live with your friends in San Francisco, chasing your bliss and working on your video games because you're gay." 
There's something to be said about the queering of time. This notion that once you remove the traditional (read: heteronormative) maturity markers like marriage, kids and the house in the suburbs, when does "adulthood" begin? The relatively recent evolution in marriage equality is reshaping the conversation, but this idea that gay men suffer from a Peter Pan complex is not a new notion. It's easy to detect more than a little grass-is-always-greener envy in Patrick's sister's barbs.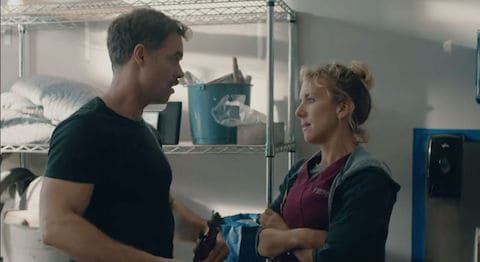 To see this whole concept play out, look no further than Dom. At 40, he's really just beginning his career and living with his roommate. As Doris (who turned in another phenomenal performance) warned, "If this keeps going on like this, we're going to be 70 years old, stuck in this apartment still talking about fucking fro-yo." Their spat, which certainly felt like it was a long time coming, went from zero to hysterical real quick. Dom was squarely in the wrong for reacting the way he did to the news about Doris' father's will. But, he did come around and realize he was wrong. Unfortunately, it feels a bit too little, too late.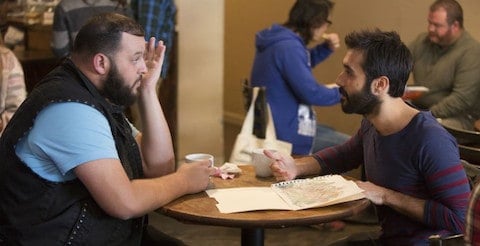 Time has done wonders for Agustin, who came face-to-face with his past. It was nice to see the handsome Frank once more, and, really, if Agustin's ever to going to truly earn that redemption, he would have to confront his season-one self. Frank was cruel, but justifiably so. Augustin deserved the hostility, but he also earned that "It's a new day" mantra. (Although, his initial refusal to do the mural as some sort of artistic strike rang false and silly.) I'm glad he got some closure on his last relationship, hopefully ushering in a fruitful, real step forward for him and Eddie. It took long enough for Eddie to warm to the idea of keeping Agustin in an official capacity, but I guess if pre-transformation Agustin showed up on my doorstep, I'd have kept him at a safe distance too.
Time doesn't seem to be an issue for Patrick and Kevin. They breezed right from boyfriends to the I Love Yous and now co-habitation. Kevin, if it's not apparent by now, is a pushover. He eventually acquiesced to Patrick's interest, to his demands to leave Jon, to reply to his I Love You and then when Patrick was, come on, fishing to be asked to move in. How much time will pass before Kevin sees Jon is hurting and takes him back? You know it's coming.
I'd be remiss if I didn't praise Julia Duffy, the perfect WASP-y mother. She gave us curt commentary, genuinely moving emotion and some of the best one-liners of the series all in one delicious performance. And what of her time? What do we make of the 40 years she put into her marriage? They weren't bullshit, she assures Patrick. But in reassessing — to borrow a phrase — the sanctity of her marriage, is she not challenging the same conventions that Patrick and Dom are as well? She just does it with less facial hair and more quinoa chips.
What did you think of last night's episode?