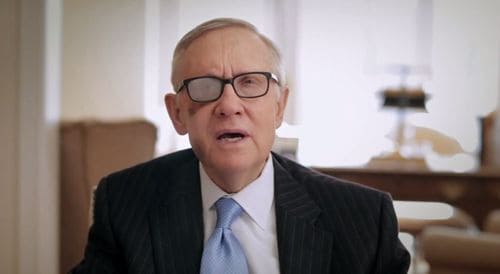 Senate Minority Leader Harry Reid (D-NV) will not seek re-election next year, The New York Times reports:
Mr. Reid, 75, who suffered serious eye and facial injuries in a Jan. 1 exercise accident at his Las Vegas home, said he had been contemplating retiring from the Senate for months. He said his decision was not attributable either to the accident or to his demotion to minority leader after Democrats lost the majority in November's midterm elections.
"I understand this place," Mr. Reid said. "I have quite a bit of power as minority leader."
He has already confounded the new Republican majority this year by holding Democrats united against a proposal to gut the Obama administration's immigration policies as well as a human-trafficking measure Democrats objected to over an anti-abortion provision.
"I want to be able to go out at the top of my game," said Mr. Reid, who used a sports metaphor about athletes who try to hang on too long. "I don't want to be a 42-year-old trying to become a designated hitter."
Watch Reid's retirement message, AFTER THE JUMP…
The NYT adds Sen. Chuck Schumer (D-NY) is considered the favorite to succeed Reid as party leader and former Nevada attorney general Catherine Cortez is considered a strong candidate to vie for his Senate seat.
Reid has served as a U.S. Senator since 1987.