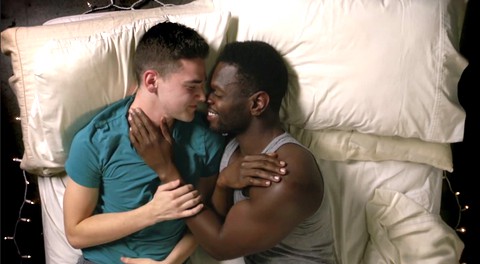 You may remember Brooklyn-based singer-songwriter Ryan Amador and Jo Lampert from their statement-making video "Define Me" which we featured here in which they cleansed themselves of the unwanted labels put on people because of their sexuality.
Amador is back, with Lampert and Gyasi Ross, and a host of other couples to make an uplifting statement along similar lines celebrating the full spectrum of sexuality.
Watch, AFTER THE JUMP…
Featuring, in order of appearance, Camille Devoney & Alisha Carderella, Bounce & Laura Waleryszak, Dominique Toney & Dylan MacDonald, Brook Unique Miller & Kari Miller, Rick Shattuck & Raneir Pollard, Lindsay Hicks & Amy Jackson Lewis, Jonathan Arroyo & Daryl Jim Diaz.