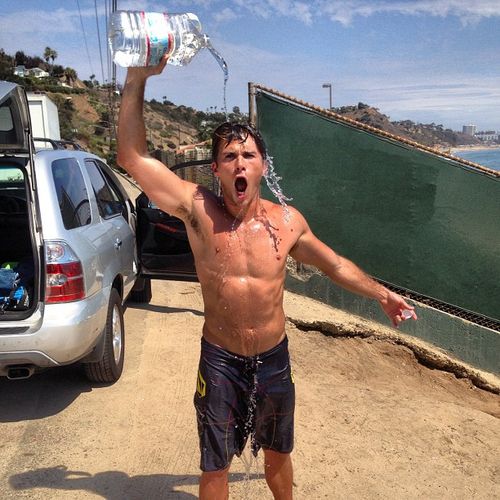 Ahead of his movie release this Friday (The Longest Ride), Scott Eastwood sat down with People magazine to explain the backstory on some of the many, many shirtless photos of him on the internet.
Watch, AFTER THE JUMP…
Eastwood also sat down with Pridesource this week to talk about his man crushes, his thoughts on sex scenes, and his gay fans:
Fans are fans, and gay men are great. I support gay marriage and the whole bit. I think everybody should be able to be with who they want to be with. My dad is the same way. He's a total Libertarian – everyone leave everyone alone. Everyone live their own private life. And why does everyone gotta be all up in arms about it? …I'm a firm believer that everyone's human. We're only on this planet for a short period of time, and we should all just be as kind as we can to other people because, in life, all you really have is how you affect people, in a negative way or a positive way.