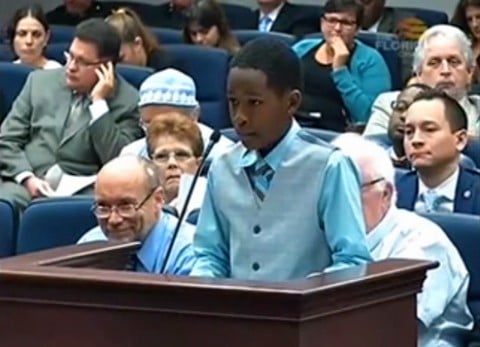 Despite concerns about Indiana-style backlash, a Florida House panel on Thursday approved a bill that would allow adoption agencies to discriminate against gays based on their religious convictions.
The House Judiciary Committee voted 11-4 along party lines to approve the measure, which now proceeds to the full House. However, passage is unlikely because there is no companion in the Senate, according to The Tallahassee Democrat: 
Rep. Jason Brodeur, R-Sanford, said some of the 82 non-governmental adoption agencies in Florida do not approve of unmarried couples, single parents or gays adopting children. He said his bill (HB 7111) was aimed at protecting their moral objections, while allowing parents seeking an adoption to use other offices – including the state Department of Children and Families – for such placements.

"This legislation is Indiana-style discrimination, plain and simple," Carlos Gillermo Smith, representing Equality Florida, told the House Judiciary Committee. "The timing here couldn't be worse. This will be a disaster for Florida at a time when businesses are taking out their actions against states that are promoting anti-gay legislation that is just like this. This threatens Florida's tourism-based economy."
The bill was introduced shortly after the House voted to repeal the state's unconstitutional ban on gay adoption. Similar bills have been introduced in other states, including Michigan and Texas.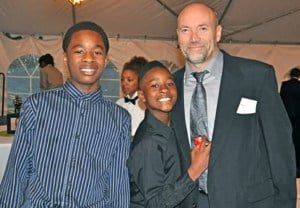 Nathaniel Gill, 10, whose gay father was the plaintiff in the case that overturned Florida's ban on gay adoption, testified Thursday against the bill. But Nathaniel's testimony was abruptly cut off by the Republican committee chair, who told him he had exceeded the one-minute time limit.  
Nathaniel recalled how he was placed in foster care at four months after his 4-year-old brother went to a neighbor's house to beg for food. 
"I was lucky to be placed with my brother, he was all I had, and he has looked after me since I was born," Nathaniel said. "In the home where DCS placed us we had two dads. We were happy and liked our new home a lot." 
But when Nathaniel was 2, the state planned to separate him from his brother because they said his brother wasn't adoptable. After Nathaniel was cut off during the committee hearing, Equality Florida posted a clip of the full testimony he planned to give. 
"They didn't think anyone would want the two of us," Nathaniel said. "For me that would have been a horrible mistake, but somebody did want the two of us, my two dads. I didn't want to get adopted by myself, I didn't want a new family. My brother and my two dads were the only family I knew. Luckily for me, my dads were very stubborn. They fought the state for four years. They won and beat the law, and that's how we made a forever family." 
Watch the clip of Nathaniel getting cut off, as well as his full testimony, AFTER THE JUMP …