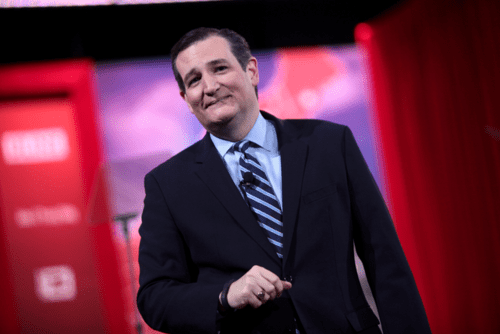 Tet it never be said that Ted Cruz isn't a man of strong, deeply-held convictions. In a recent interview with conservative talk show host Eric Metaxas (pictured below right), the 2016 Republican hopeful doubled down on his already rather obvious views on LGBT-identified people.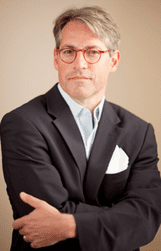 "We are seeing today profound threats to religious liberty in America, I think the greatest threats we've ever seen," Cruz reasoned when prompted to share his views on gay marriage. "We're a nation that was founded by men and women who were fleeing religious oppression and coming to seek out a land where everyone of us could worship God Almighty with all of our hearts, minds and souls, and that is under profound jeopardy today."
In addition to declaring that his opponents on the left were hellbent on destroying purportedly religious foundations upon which the country was built, Cruz went on to explain how in the future, churches would be forced to pay taxes as part of a larger liberal scheme. The plan, he insisted, was laid out in full last month by Solicitor General Donald Verrilli at the onset of the Supreme Court same sex marriage hearings.
"[U]niversities like Notre Dame or Georgetown and Brigham Young or any university that is founded as a Christian university, if it continues to follow biblical teachings on marriage," Cruz intoned. [T]he federal government is asserting the power to discriminate and persecute them."
As Right Wing Watch points out, Verrilli said no such thing.
Listen to a clip of Ted Cruz's latest foray into the land of conservative, conspiratorial hatemongering AFTER THE JUMP…
(h/t Right Wing Watch)