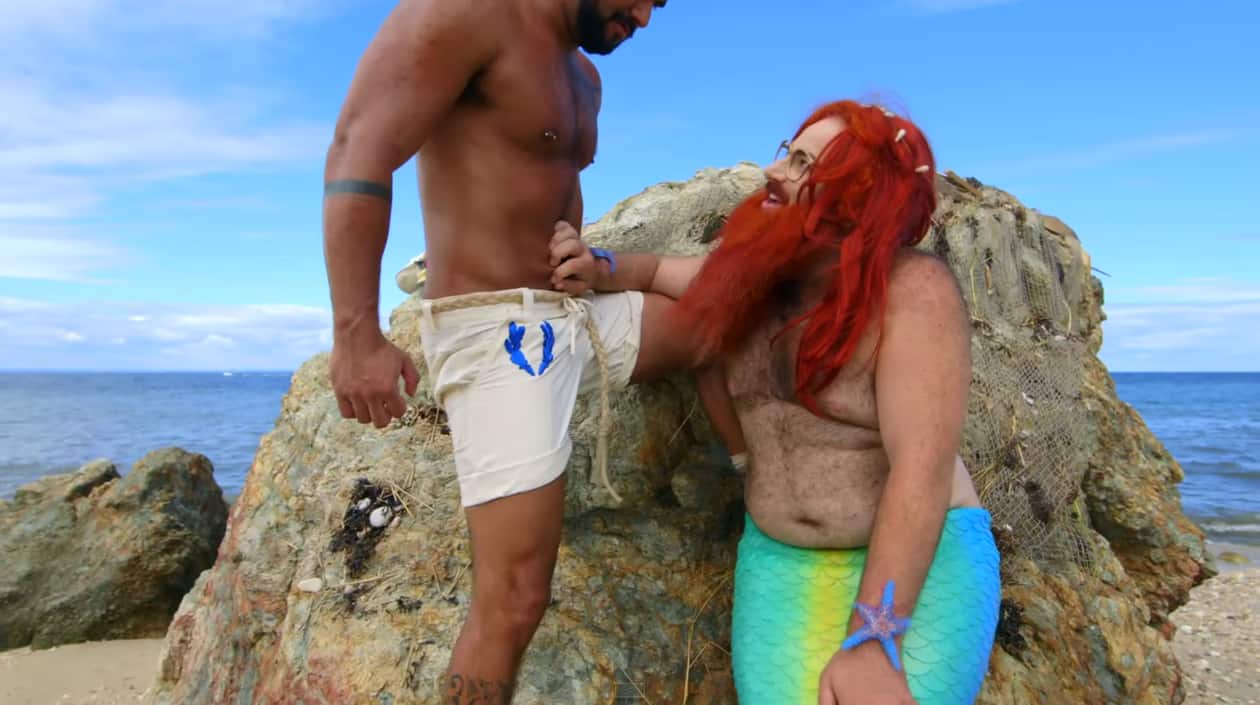 Last time we saw gay rapper Big Dipper he was giving Magic Mike a run for his money. Now the bearish Dipper is back and channeling Ariel from Disney's The Little Mermaid.
In his new music video for "Vibin'", Dipper is a red-headed merman lounging on the shore when a group of male sailors wash up, having just survived a shipwreck. Lured by Dipper's siren call no doubt, they each vie to vibe with Dipper. Disney fans will enjoy the many references to the animated feature that inspired the video. (Look for the dingle hopper–or rather, fork).
There's more than one Prince Eric in this fairy tale, though. Which one is your favorite?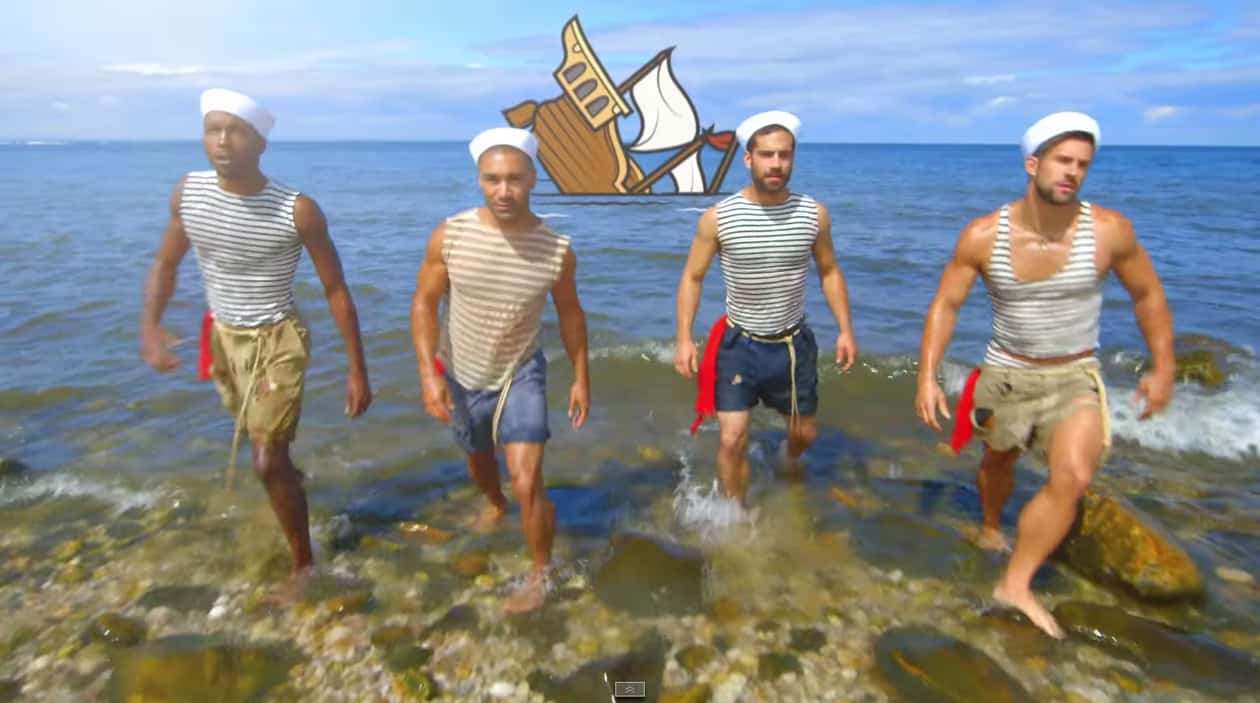 Watch the video below.