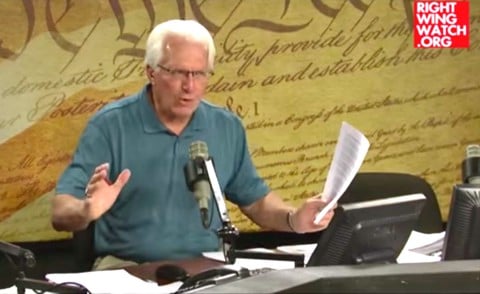 In response to the push to eradicate Confederate flags from the public square, some anti-LGBT bigots are now calling for the removal of gay Pride flags.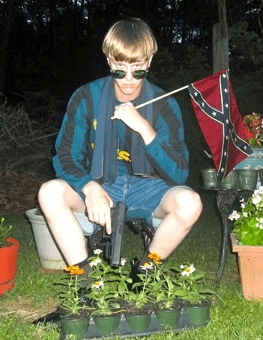 Dylann Roof, who murdered nine black people in a hate crime at a South Carolina church last week, posed with the Confederate flag and a gun in photos on his website — and the flag has long been a symbol for groups that share Roof's white supremacist views.
The horrific murders have prompted calls for the removal of the Confederate flag from the statehouse in South Carolina, from the state flag in Mississippi, as well as from license plates in other states. Several retailers have also announced they'll stop selling Confederate flag merchandise.
But the American Family Association's Bryan Fischer said on his radio show Tuesday that if there's any flag that should be taken down, it's the gay Pride flag, according to Right Wing Watch:
"If we are going to remove symbols of oppression from our culture, if we come to the point where we say any flag that represents bigotry, any flag that represents hatred, any flag that represents slavery or oppression needs to be removed, then I want to suggest to you that the next flag to go ought to be the rainbow flag of the Gay Reich."

"The rainbow flag represents the gay lobby, it represents Big Gay, it represents what I'm calling for the first time today, I'm introducing a new term: the Gay Reich," he continued. "They've got a flag just like the Nazis had their flag."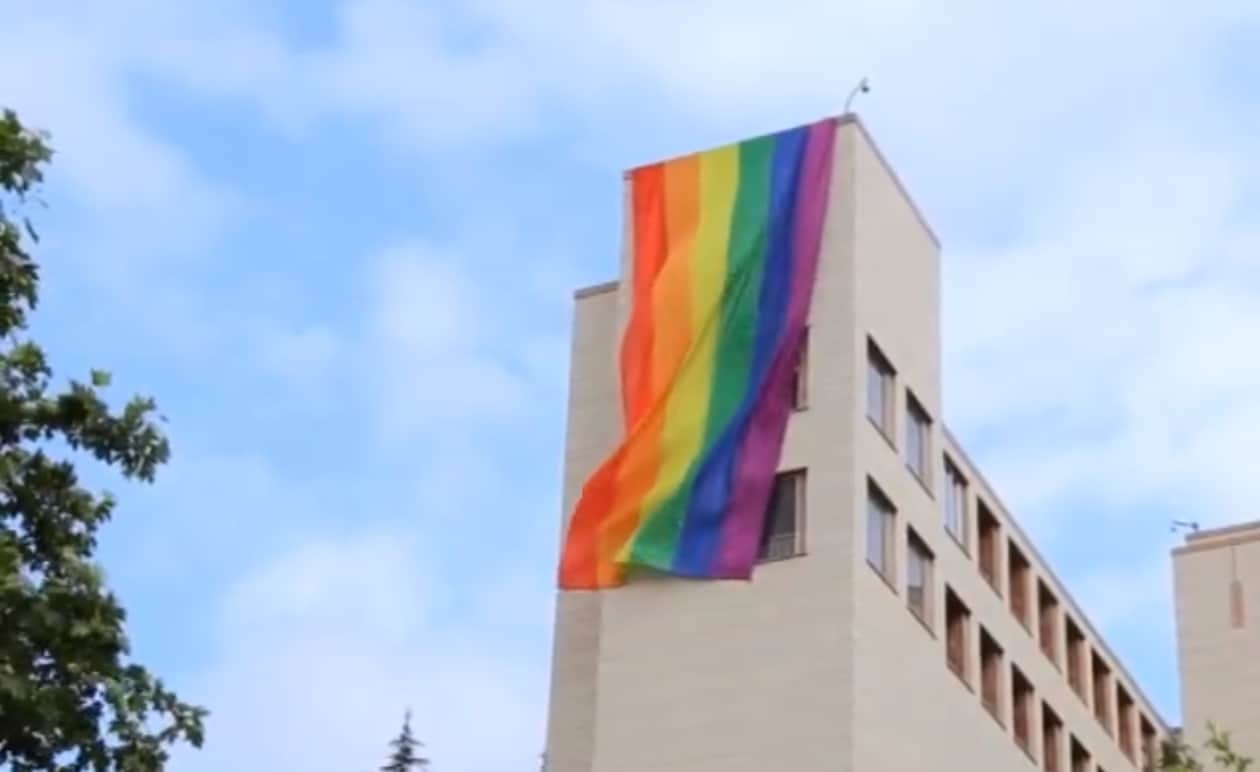 Joining Fischer's call to remove gay Pride flags was Breitbart writer John Nolte, who penned a column titled, "Take Down The Fascist, Anti-Christian Gay-Pride Flag":
Under this banner of hate, people are outed against their will,  terrorized out of business merely for being Christian, bullied and harassed for thoughtcrimes; moreover, "hate crimes" are being manufactured to keep us divided, Christians are refused service,death threats are hurled, and Christianity is regularly smeared as hate speech.

If individuals wish to fly this symbol of hate, oppression and bigotry on their own property, that is their choice in a free country. It is unconscionable, however, that this symbol of intolerance is allowed to fly above government-owned buildings.
The New Civil Rights Movement compiled several tweets from other folks calling for the removal of gay Pride flags, including this doozy:
If they take down that Confederate Flag, I will start burning gay pride flags. I promise.

— Alex Van Biersel (@alexandre_vb1) June 22, 2015
Watch Fischer's rant below.