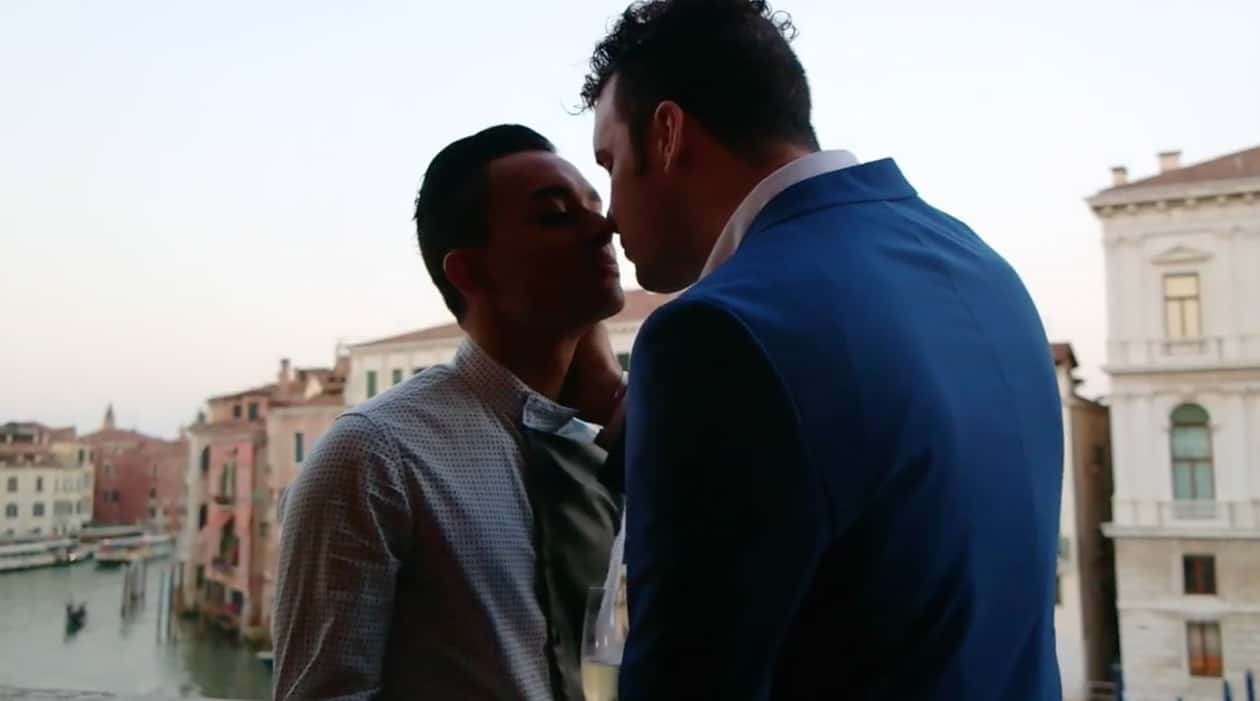 Vloggers Justin Azzarello and Wade Lowman have spent the last year traveling to 24 different countries and two continents while working as performers with Royal Caribbean International. They share videos of the experience on their Our Royal Adventure channel on YouTube.
Justin and Wade recently got engaged in Venice, Italy.
Writes Lowman: "On June 3rd, 2015 I got down on bended knee and asked my best friend to spend forever with me! It was a fairytale complete with a violin player, roses and a custom made ring. Yet, the most magical part was looking into his eyes when he said 'YES!'.  We are sharing this in the hope that it inspires love and acceptance! #LiveLoudly."
Check out the extravagant proposal, below:
https://www.youtube.com/watch?t=14&v=32lU1MBGNqc
Check out these other gay marriage proposals of Braeden and Ryan, the Italian acrobat couple, and Patrick and Gavin at Disney World's Boardwalk resort.
Or browse a lot more of them on our Gay Marriage Proposal channel.