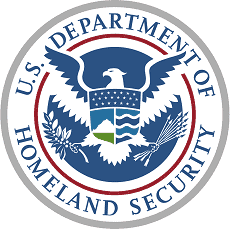 The Department of Homeland Security's (DHS) Immigration and Customs Enforcement (ICE) yesterday issued guidance on the detention of transgender immigrants, reports the National Center for Transgender Equality (NCTE).
The guidelines come after 35 members of Congress last week sent a letter to the DHS Secretary calling for sharp limits on the use of detention for LGBT immigrants due to a high risk of sexual assault.
Although a number of organizations including Human Rights Watch and Immigration Equality have welcomed the new measures, they have also insisted that ICE must do more to protect LGBT immigrants.
They have questioned why so many vulnerable people are imprisoned by ICE in the first place to await immigration court hearings. Additionally, they argue that rules limiting the detention of women and children seeking asylum should also apply to LGBT people as both are an inappropriate use of agency resources.
Raffi Freedman-Gurspan, Racial and Economic Justice Initiative Policy Advisor at NCTE, said:
"ICE's guidelines finally acknowledges what we've known for a long time: transgender people cannot be held safely in detention.
Though the guidance represents a significant improvement in how transgender immigration detainees will be treated, ICE's record on implementing guidance such as this is mixed. To really end the suffering transgender detainees face, the Obama Administration must release transgender detainees for whom being in detention makes them a target of sexual assault and violence."
This latest news comes only a week after President Obama was heckled at an LGBT Pride reception by a trans activist (Jennicet Eva Gutiérrez) who called on the President and his administration to end the deportation and abuse of transgender immigrants detained by the government.
Watch a video in which women imprisoned at for-profit Karnes County Residential Center, Texas make allegations of sexually assault against prison officers.