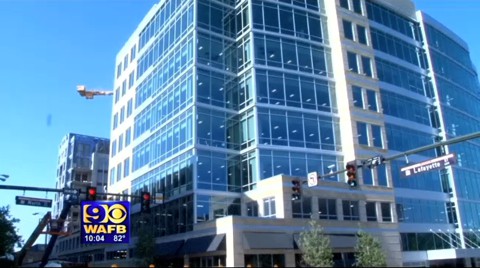 In response to an anti-gay executive order signed by Republican Gov. Bobby Jindal in May, IBM has cancelled a ribbon-cutting for its new National Service Center in Baton Rouge that was scheduled for Monday.
WAFB-TV reports:
The event on June 22 had been reserved for months, according to several city leaders, including Davis Rhorer, executive director of the Downtown Development District.

The technology giant IBM voiced "strong opposition" to Louisiana's so-called religious freedom legislation as far back as mid-April.

In a letter to the governor, IBM executives said the legislation cut at the very heart of what their company stands for, equal rights and opportunity for everyone, discrimination for no one. The letter implored Jindal not to support any agenda that protected discrimination against LGBT people.
According to IBM's website, the Service Center will create 800 technology jobs in Louisiana over the next four years.
Despite strong opposition from IBM and other business interests, Jindal signed the executive order on May 19, saying it was intended to protect the "religious liberty" of objectors to same-sex marriage in the state. The signing came just one day after Jindal formed an exploratory committee to run for president.
Jindal signed the order after the Legislature failed to pass a similar measure the governor had designated a priority.
Days later, New Orleans Mayor Mitch Landreu responded with this own executive order saying the Big Easy won't tolerate discrimination. Jindal's executive order also drew heavy criticism from the Louisiana tourism industry.
Watch WAFB-TV's report on the cancellation of the ribbon-cutting below.