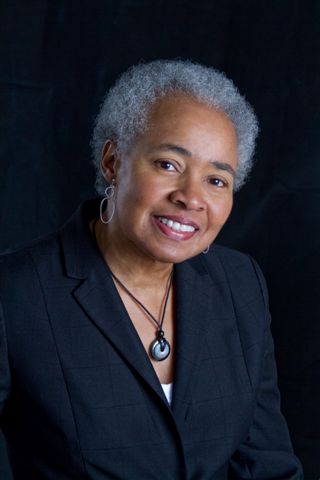 Anti-gay bigot Matt Barber's site BarbWire is not somewhere you can expect rational discussion on any topic but conservative activist Sylvia Thompson (above) may have taken the biscuit with her recent claim that the U.S. faces mass civil disobedience from the "victims of homofascism."
Right Wing Watch reports that deluded RenewAmerica columnist's comments were based on the fear that "more and more Americans will be persecuted, prosecuted, and imprisoned as this Court ruling goes into effect."
Her fear-mongering article reads in part:
"Bible Christians and the rest of the millions of Americans who made known their staunch opposition to homosexual sham "marriages" through the ballot box (in 31 states), can now stand with these brave men and others like them who have fearlessly chosen to resist. We can declare boldly that we will not be disenfranchised. Why should we allow disenfranchisement in America, where so much blood has been spilled to guarantee us the right of conscience?
"It is a given that the pernicious court system aided by a lawless Obama administration will act viciously toward opposing Christians, with a force matching that of Hitler's Nazi regime."
Then comes the prediction of end times:
"More and more Americans will be persecuted, prosecuted, and imprisoned as this Court ruling goes into effect. It is certain to play out that way, because eventually the persecuted will stop accepting lawless court rulings that result in their bankruptcy and Naziesque brainwashing sessions ("sensitivity training") that are punishment for noncompliance with evil.
"At some point, Americans being so treated will say "No" and stop responding out of fear. All of America will then grasp what homofascism truly means, as the Germans eventually grasped what Nazism meant.
According to Thompson, the Court has galvanized those opposed to same-sex marriage:
"This is now a fight between defiant, flawed humankind (the perverted activists and all who support them) and Almighty God.
Thompson completes her tirade by invoking a tried and true trope form none other than Mr. T:
"I pity the fool who thinks [the perverted activists] will win. No matter how many Christians the godless persecute or kill off, Christianity will stand, and they—activist homosexuals, the legislators and judges who bow to them, the apostate Christians and all others who support them—will face Almighty God in due time for their actions."