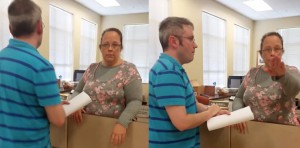 A bill has been introduced in the Kentucky House of Representatives that would allow county clerks in the state to refuse to issue marriage licenses to same-sex couples on religious grounds.
The AP reports:
Reps. Stan Lee (pictured below) of Lexington and David Meade of Stanford are sponsoring the bill for the legislative session that begins in January. It is similar to one filed by Republican state Rep. Addia Wuchner of Florence.
Two Kentucky county clerks, Casey Davis and Kim Davis (pictured above), have made headlines in recent weeks for their steadfast refusal to issue marriage licenses to same-sex couples in the wake of the Supreme Court's Obergefell v. Hodges ruling last month. The ACLU has filed a lawsuit against Davis for her refusal.
The Lexington Courier-Journal reports: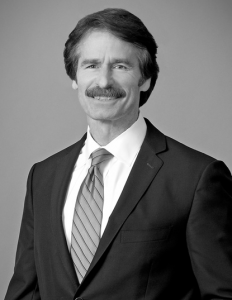 The lawmakers issued a press release saying the measure would create a new section of law "protecting county clerks from liability" if they refuse licenses on religious grounds.
Another portion of the legislation seeks to "protect ministers and churches from civil and criminal liability" for declining to marry same-sex couples. However, no one has tried to force religious leaders to perform the marriages in Kentucky, and many experts who have weighed in on the ruling say it does not impact a minister's discretion in the matter.
"This proposal simply seeks to further protect religious freedoms guaranteed by the First Amendment," Lee said.