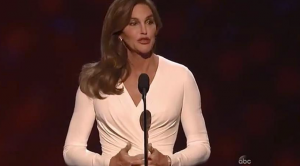 Caitlyn Jenner may face a vehicular manslaughter charge for her role in a February car crash on Pacific Coast Highway in Malibu, California that led to the death of one woman in another vehicle, a Los Angeles county Sheriff's Department official said.
The AP reports:
Investigators found that Jenner was driving "unsafe for the prevailing road conditions" because her SUV rear-ended a Lexus, pushing it into oncoming traffic, Los Angeles County Sheriff's Department spokeswoman Nicole Nishida said. […]
The case will be presented to prosecutors for final review next week, Nishida said. The district attorney's office will determine what charges Jenner ultimately faces.
If convicted of such a charge, Jenner could face up to one year in county jail.
Jenner's attorney Blair Berk declined to comment.
Video of the fatal car crash surfaced online last month.