The Mormon church will continue its affiliation with the Boy Scouts of America despite the organization's recent decision to allow openly gay adults to serve as troop leaders.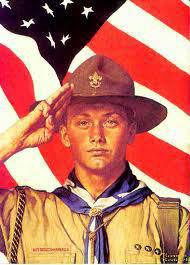 The AP reports:
The decision from senior leaders of the Mormon church — the nation's largest sponsor of Boy Scout units — came as somewhat of a surprise. The church said it was deeply troubled and considering other options when the Boy Scouts announced on July 28 that it would lift its ban on gay adult leaders, while allowing church-sponsored Scout units to continue excluding gay adults.
Church leaders decided to stay with the Boy Scouts after getting assurances they can appoint troop leaders according to their own religious and moral values, The Church of Jesus Christ of Latter-day Saints said in a news release Wednesday.
According to The Salt Lake Tribune, 37 percent of BSA troops were LDS sponsored in 2013, accounting for 18 percent of the BSA's 2.4 million total membership.
Read the LDS statement:
The Church of Jesus Christ of Latter-day Saints appreciates the positive contributions Scouting has made over the years to thousands of its young men and boys and to thousands of other youth. As leaders of the Church, we want the Boy Scouts of America (BSA) to succeed in its historic mission to instill leadership skills and high moral standards in youth of all faiths and circumstances, thereby equipping them for greater success in life and valuable service to their country.
In the resolution adopted on July 27, 2015, and in subsequent verbal assurances to us, BSA has reiterated that it expects those who sponsor Scouting units (such as the Church) to appoint Scout leaders according to their religious and moral values "in word and deed and who will best inculcate the organization's values through the Scouting program." At this time, The Church of Jesus Christ of Latter-day Saints will go forward as a chartering organization of BSA, and as in the past, will appoint Scout leaders and volunteers who uphold and exemplify Church doctrine, values, and standards.
With equal concern for the substantial number of youth who live outside the United States and Canada, the Church will continue to evaluate and refine program options that better meet its global needs.