> Salt Lake City may be getting its first openly gay mayor this year.
> Will Smith reportedly planning reboot of The Fresh Prince of Bel Air.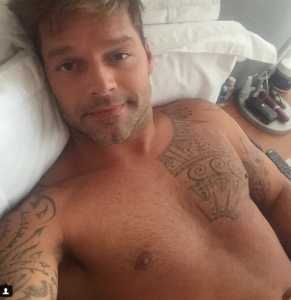 > Ricky Martin posts shirtless selfie on Instagram for our viewing pleasure.
> Jack Black thinks Australian Prime Minister Tony Abbott is a "nutter" for opposing marriage equality. "I personally think the guy's living in the stone ages. He's not seeing the writing on the wall. The movement of the world is heading towards equality for all people, all sexual preferences. Come on, we're all the same in the end. Who cares what gives you a boner. Really?"
> Ted Cruz's insane pastor father Rafael says Americans are "under bondage" because we can't buy incandescent lightbulbs.
> First Amendment-illiterate anti-gay Oregon bakers Aaron and Melissa Klein rally against Fayetteville, Arkansas LGBT non-discrimination protections.
> Kristen Stewart on her sexuality: "Google me, I'm not hiding."
> HRC joins efforts to protect Houston's Equal Rights Ordinance.
> Florida's first married same-sex couple has sued the state, saying the Bureau of Vital Statistics still won't allow hospitals to list them both on birth certificates.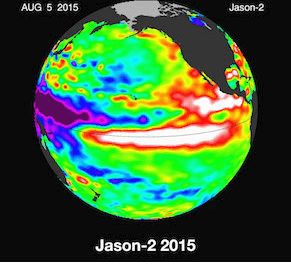 > Chris Christie laughs off his trans birth certificate bill veto.
> Forecasters warn of "Godzilla El Niño" hitting the west coast later this year.
> Margaret Cho to join the cast of Fashion Police.
> Meet Jennifer McCreath, a Canadian House of Commons candidate aiming to become the first trans person on a federal ballot in the country.
> Convicted Wikileaker Chelsea Manning facing "indefinite solitary confinement" after being charged with having prohibited materials in prison, including Caitlyn Jenner's Vanity Fair magazine issue.
> Lady Gaga takes a tumble while stepping into her car in Los Angeles.
> Dashcam video captures a bizarre police chase in Waukesha, Wisconsin culminating in the arrest of a naked driver reportedly on LSD.
> WATCH: First trailer for Quentin Tarantino's The Hateful Eight.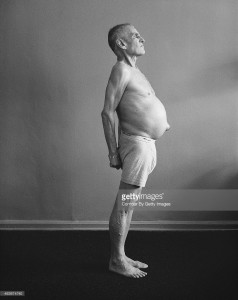 > Larry Kramer says the Human Rights Campaign is "out to lunch" on AIDS and health issues. "They and everyone else in Washington don't want to see pictures like this one I'm posting. With recent court decisions I think we're entering a period where we can finally have great power. But power has to be assumed and managed, orchestrated and in some sort of unity. I don't see this kind of leadership around. I see and hear a lot of "sheriffs in gaysville," as my friend Joe Mantello calls them, bickering with each other over issues that are far from life or death."
> Crazy Taylor Swift fans terrorize NYC bar for not playing more Taylor Swift songs.
> Madonna says she's done with Russia.
> Puerto Rico to host mass gay wedding to celebrate the U.S. Supreme Court's Obergefell v. Hodges ruling.
> Brynn Tannehill, director of advocacy for LGBT military group SPARTA, blasts Pretty Little Liars portrayal of its transgender villain. "There's comfort in people who are different than you being uncomfortable and dangerous. Them versus us. It's an easy narrative, and it's one transgender people can't fight back against. Everyone knows transgender people are mentally ill, right? Or are a threat to women and children. Of course crazy people deny being any of these things."
> Three former employees of the Vermont Agency of Transportation have filed a lawsuit accusing the state agency of anti-gay abuse.
Please click HERE and LIKE our page on Facebook. Select "get notifications" in pulldown menu to receive our headlines in your feed.