Armie Hammer has joined Jake Gyllenhaal, Amy Adams, Aaron Taylor-Johnson, Michael Shannon and Kim Basinger in the cast of Nocturnal Animals, Tom Ford's second feature film which is scheduled to begin shooting this fall, according to The Hollywood Reporter: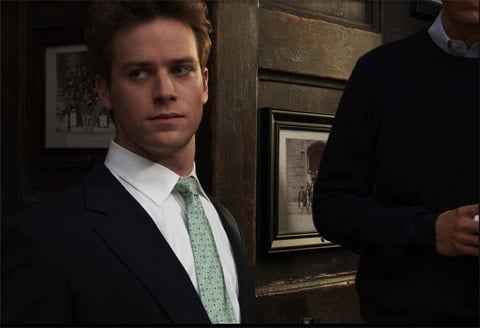 The story tells of a woman (Adams) named Susan who receives a book manuscript from her ex-husband, a man whom she left 20 years earlier, asking for her opinion.
The book then tracks two stories: the story in the novel, titled Nocturnal Animals, which tells of a man (Gyllenhaal) whose family vacation turns violent and deadly; and the story of Susan, who finds herself recalling her first marriage and confronting some dark truths about herself.
The film is an adaptation of the Austin Wright novel Tony and Susan. Ford wrote the script. Focus Features won a bidding battle at Cannes for the rights to the film in a deal said to be worth $20 million.
Nocturnal Animals is Ford's follow-up to A Single Man, which won the Queer Lion at the 66th Annual Venice Film Festival.