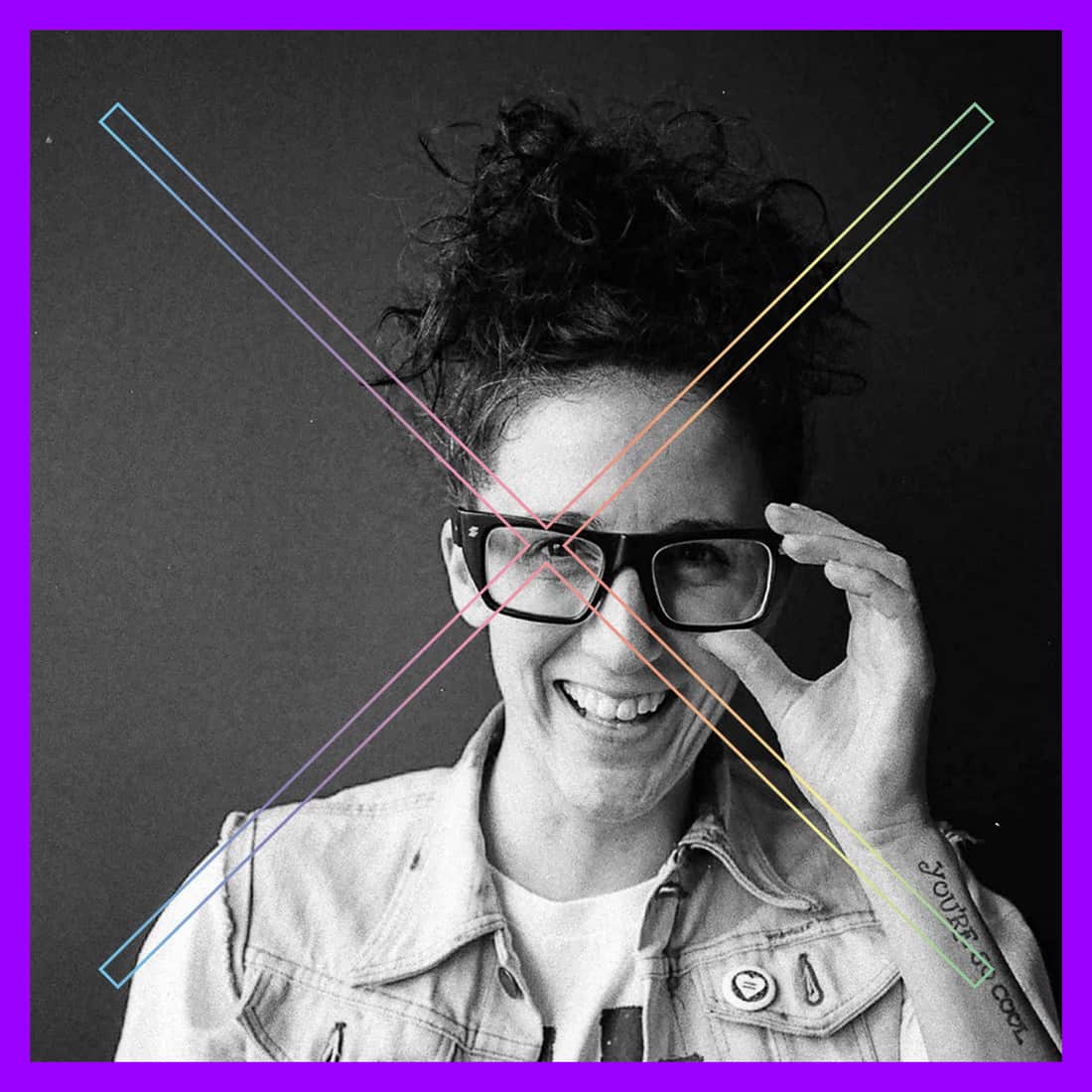 BY RU BHATT
OCCUPY THE DISCO (OXD) curates and recommends music events to the gay community in NYC—in an effort to move the focus of the nightlife scene beyond the promoter and venue and to the music itself. OXD's goal is to inspire, entertain, engage and empower the gay audience to reclaim their ability to question and experience the unknown. The OXD Mirror will serve to showcase tunes that are definitely off-the-beaten-path but rightfully deserve the attention of the gay ear.
[soundcloud url="https://api.soundcloud.com/tracks/217840627″ params="color=9900ff&auto_play=false&hide_related=false&show_comments=true&show_user=true&show_reposts=false" width="100%" height="166″ iframe="true" /]
NYC's Get Up Recordings, co-owned by LGBT nightlife denizens Christy Love & W. Jeremy Pelser (House of Stank), unleashed fellow city-dweller Lauren Flax's 'In The Night' earlier this week. The deep house tune is a veritable banger that's bound to set dance floors ablaze. Included within the release is the 'Vocal Mix,' with haunting catchy lyrics brought to life by Jo Lampert's soulful voice, a 'Flaxy Dub' and an entrancing remix by Miami's Mystic Bill.
[soundcloud url="https://api.soundcloud.com/playlists/138290757?secret_token=s-GUVAS" params="auto_play=false&hide_related=false&show_comments=true&show_user=true&show_reposts=false&visual=true" width="100%" height="450″ iframe="true" /]
Jessica 6's latest single, 'Down Low' (featured on this column by Josh a few weeks ago) gets a steamy, dark room edit that subdues the original's poppier elements, courtesy of NYC's gay DJ and production duo, Donkey (Josh Sparber & Mikey Fuentes).
Donkey originally introduced me to Hot Natured with their 2013 mixtape, Sessions 001, which featured the collaborative house project's iconic track, 'Benediction.' Later that year, Hot Natured released their debut album, Different Sides of the Sun. Hot Natured's futuristic sound returns with 'Off World Lover,' a dynamic track that once again highlight's Ali Love's beautiful vocals.
'Benediction' was one of my favorite songs to play during the first season of our winter tea dance, Paradisco. Another favorite that year was Touch Sensitive's 'Pizza Guy,' which is getting a new remix EP later this month. France's I:CUBE turns the laidback original into a piano driven house thumper which will complement remixes by Fantastic Man, Sau Poler and Sage Caswell.
Pional's subdued treatment of Jamie xx's 'A Stranger In A Room' harkens back to the brilliance he found with John Talabot on their collaborative remix of the xx's 'Chained.' ICYMI, I featured Talabot's solo Jaimie xx remix on my last column.
George FitzGerald, one of house music's strongest producers, shocked fans when his debut album catered to the softer side of the British musician. Nevertheless, FitzGerald's songwriting capabilities are complemented perfectly by Bonobo's delicate remix of the album's lead single, 'Boxed In.'
This week's post was written and curated by Ru Bhatt. Check out more of his music picks on his podcast, The Ru-Mix and on Made In Brazil.
Be sure to check out these tracks and more on Soundcloud. For more information on OXD, check out our website and accompanying blog at www.occupythedisco.com, like us on Facebook, or follow us on Twitter: @OccupyTheDisco.