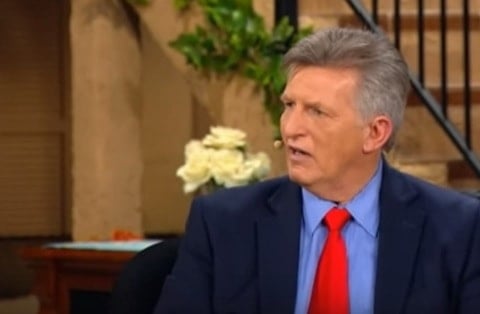 Increasingly daft end times radio host Rick Wiles has had a good old chinwag with god on the issue of same-sex marriage.
Right Wing Watch reports that over coffee, the deity compared marriage equality in the U.S. with a nasty relationship and now He wants a divorce.
Apparently, during their chat god said "America has dealt treacherously with me as a treacherous wife…now she's committing homosexual sex with another woman and I cannot look at her anymore."
Summing up his thoughts on same-sex marriage, god concluded:
"I can't even look at [the United States], she's not my wife anymore. The divorce is final."
God was contacted for comment and verification but declined to return our prayers.
Listen to bats–t Wiles below.
https://www.youtube.com/watch?v=tmlGOmTMFIg