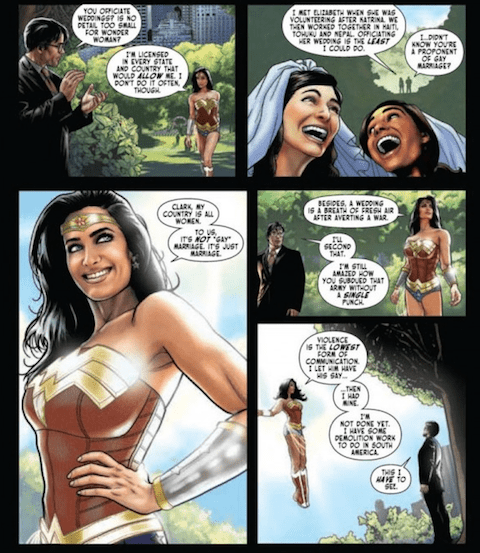 DC Comics superhero Wonder Woman proved again why she's one of the best heroes of the Justice League in a new issue of Sensation Comics' Wonder Woman. In the issue Wonder Woman officiates a wedding on Paradise Island, which is an island entirely comprised of women, and corrects Superman when he refers to the wedding as a gay wedding:
"Clark, my country is all women. To us it's not 'gay' marriage. It's just marriage."
Wonder Woman officiating a same-sex wedding isn't an LGBT representation ploy on the behalf of DC Comics either; the amazonian warrior hails from a entire female warrior society, making it plausible that she has officiated same-sex weddings numerous times in the past.
The issue also shows that Wonder Woman is not only good with her words but also with her fists in some stunning panels where she takes on an army attempting to illegally annex a country.
Check out some of the stills, below: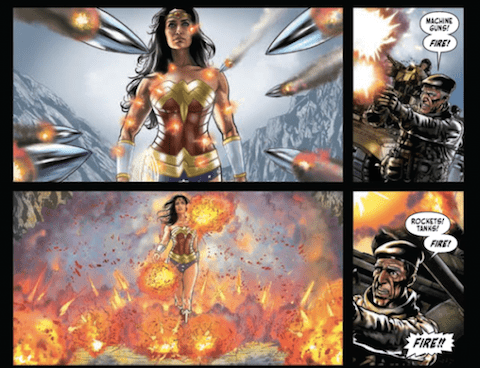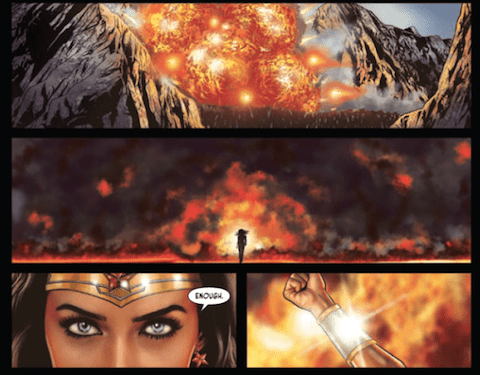 [h/t Bleeding Cool]