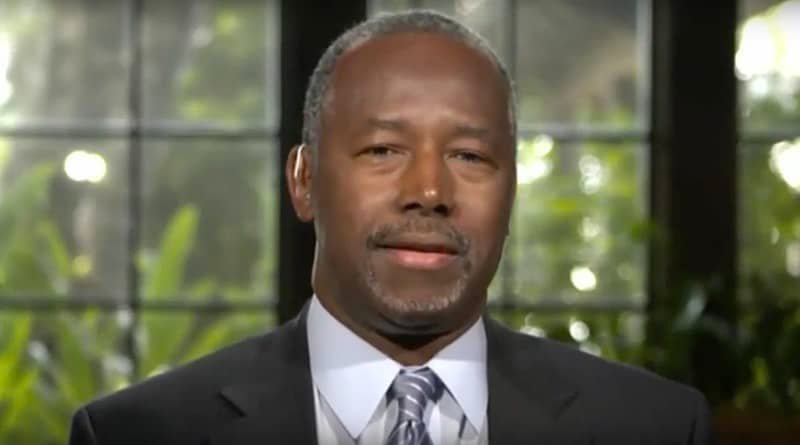 Ben Carson told Chuck Todd on today's Meet the Press that he didn't think a Muslim should ever be president of the United States when asked if a person's faith should matter in their ability to run the country.
"I guess it depends on what that 'that faith is. If it's inconsistent with the values and principles of America then of course it should matter. But if it fits within the realm of America and consistent with the Constitution, then no problem….I would not advocate that we put a Muslim in charge of this nation. I absolutely would not agree with that."
https://www.youtube.com/watch?v=sUJvUDdtp8w
In related news, Trump told a crowd of evangelicals in Iowa on Saturday that he handled a question from a man accusing President Obama of being a Muslim better than John McCain handled the question in 2008.
Here's that question:
Trump told Iowans on Saturday he handled it better than McCain:
"Remember the famous day when John McCain just ripped that microphone out of the woman's hands?" Trump asked his audience. "That was a little bit harsh, to be honest with you. Does anybody agree with me? That was harsh, wasn't it? They gave him so much credit."
https://www.youtube.com/watch?t=18&v=7TZ0PX4AKeI
For the record, here's how McCain handled it when a woman accused Obama of being an Arab.
Said McCain: "No, ma'am, no ma'am. He's a decent family man, citizen.''