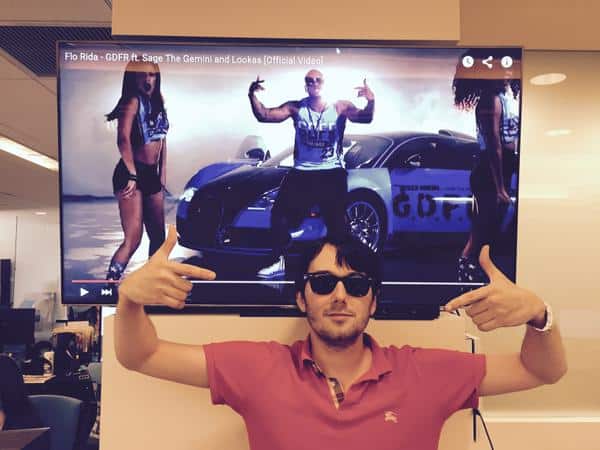 Martin Shkreli, the founder and CEO of Turing Pharmaceuticals and a former hedge fund manager, is under fire for hiking the price of Daraprim, a drug used to help (among others) AIDS patients with compromised immune systems, from $13.50 a tablet to $750 per tablet, a 5,455% increase.
Turing announced it had raised $90 million from Shkreli and other investors in its first round of financing on the same day as the pricejacking.
Martin Shkreli, the founder and chief executive of Turing, said that the drug is so rarely used that the impact on the health system would be minuscule and that Turing would use the money it earns to develop better treatments for toxoplasmosis, with fewer side effects.
"This isn't the greedy drug company trying to gouge patients, it is us trying to stay in business," Mr. Shkreli said. He said that many patients use the drug for far less than a year and that the price was now more in line with those of other drugs for rare diseases.
"This is still one of the smallest pharmaceutical products in the world," he said. "It really doesn't make sense to get any criticism for this."
Shkreli started Turing Pharmaceuticals, Daily Kos reports, "after a stint in his 20s as a hedge fund manager who shorted the stocks of pharmaceutical companies, and then tried to insert himself in the Food and Drug Administration's approval process when drugs made by the companies he was shorting were being considered for approval."
They add:
Now, you are probably wondering, why do our leaders let profiteers like Shkreli get way with this nonsense? The answer is that we are the only major country in the world that does not negotiate drug prices for all of our people. In Italy or France or Canada or Denmark or Germany, the government sits down with drug companies and says, "we will only pay you this much money for your drug in our country. Take it or leave it!" In the United States, Medicare — our single-payer program for those 65 and older who consume the majority of drugs in this country — is legally barred from negotiating lower drug prices. The American taxpayers must literally pay the price that Turing or Pfizer or any other drug company demands. It's blackmail. It's extortion.
DailyKos also notes that the only candidate with a solution to this problem is Bernie Sanders.
He has been speaking out about this problem — clearly and explicitly — throughout the campaign thus far.
Second, he has a solution — replace thousands of different private health insurance plans hopelessly "negotiating" with giant pharmaceutical companies for lower drug prices with one strong, robust single-payer.
Let me be clear: there is no Hillary Clinton-classic-Democratic Party-style kludge to punish the Shkreli-style greed.
Indeed, Shkreli's company is very careful to provide free drugs — and highly-discounted drugs — to low-income patients. Shrkeli isn't in the business of ripping off individual sick people (well, he kind of is…), but is in the much-larger business of ripping off the United States Government, and the taxpayers who finance that government.
Meanwhile, patients will suffer:
Daraprim is the standard first treatment for toxoplasmosis, in combination with an antibiotic called sulfadiazine. There are alternative treatments, but there is less data supporting their efficacy.
Dr. Aberg of Mount Sinai said some hospitals will now find Daraprim too expensive to keep in stock, possibly resulting in treatment delays.