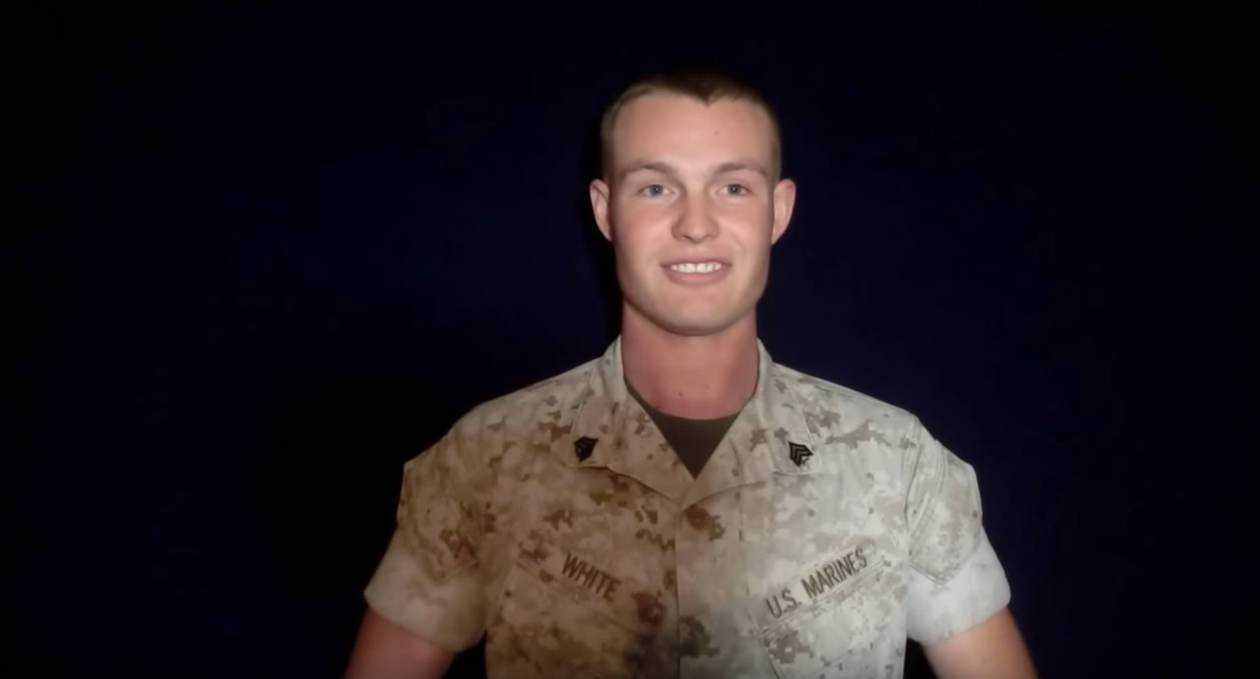 U.S. Marine Tanner White is hoping he might have an 'All-American Boy' as his date to the 2015 Marine Corps Ball.
White has taken part in the tradition that has become de rigeur among members of the armed forces where men and women ask a celebrity to the ball for their respective branch of the military. And while White isn't the first gay servicemember to follow this trend, he is to our knowledge the first gay marine to ask an out gay celebrity. In a video posted to YouTube yesterday, White asked if singer-songwriter Steve Grand would be his date to the ball. Said White,
"This video is for the all-American boy, Steve Grand. Steve, you are an amazing singer. I've seen some of your blog videos and they were awesome. I would like for you to go with me to the 2015 Marine Corps ball in Wilmington, North Carolina as my date. Hopefully you say yes. If not, it was worth a shot."
Steve, what do you say?
White, who dubs himself "Your favorite [HIV] positive Marine" has other videos posted to his YouTube page about being HIV positive and the importance of HIV prevention. You can check them out HERE.