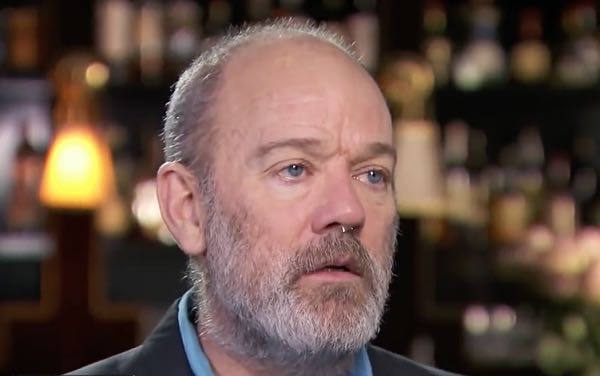 R.E.M. and its lead singer Michael Stipe are super-pissed that Donald Trump used their song "It's the End of the World As We Know It" at the Stop the Iran Deal rally in Washington, D.C. yesterday.
Said R.E.M. in a statement posted to Facebook:
"While we do not authorize or condone the use of our music at this political event, and do ask that these candidates cease and desist from doing so, let us remember that there are things of greater importance at stake here. The media and the American voter should focus on the bigger picture, and not allow grandstanding politicians to distract us from the pressing issues of the day and of the current Presidential campaign."
Michael Stipe got a lot more direct in a statement posted to bandmate Mike Mills's Twitter account:
"Go f–k yourselves, the lot of you–you sad, attention grabbing, power-hungry little men. Do not use our music or my voice for your… moronic charade of a campaign."–Michael Stipe
https://vine.co/v/etUM3dImTBV
Mills later posted his thoughts:
Personally, I think the Orange Clown will do anything for attention. I hate giving it to him.

— Mike Mills 🇺🇦✌🏼🎶🐕⚾️🙄 🍁🇨🇦 (@m_millsey) September 9, 2015
Stipe's outrage is the second time this week that a band's lead singer has objected to the unauthorized use of its music at a right-wing political event.
Survivor frontman Frankie Sullivan ripped Kim Davis and Mike Huckabee for using "Eye of the Tiger" to welcome freed criminal Davis to the stage at a rally supporting her earlier this week.