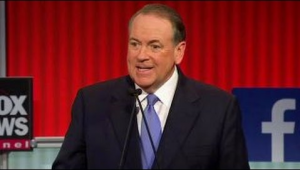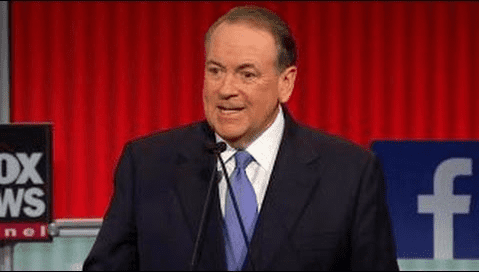 Mike Huckabee issued a strongly worded reaction to Kim Davis being found in contempt of court and taken into custody by federal marshal earlier today.
Wrote the 2016 GOP candidate on Facebook:
Having Kim Davis in federal custody removes all doubt of the criminalization of Christianity in our country. We must defend religious liberty and never surrender to judicial tyranny. Five, unelected Supreme Court lawyers did not and cannot make law. They can only make rulings. The Supreme Court is not the Supreme branch and it's certainly not the Supreme Being.
I am proud of Kim for standing strong for her beliefs. Who will be next? Pastors? Photographers? Caterers? Florists? This is a reckless, appalling, out-of-control decision that undermines the Constitution of the United States and our fundamental right to religious liberty.
On Wednesday, Huckabee called Davis to offer his prayers and support for her "not abandoning her religious convictions and standing strong for religious liberty."
In related news, The Washington Post's Janell Ross has a great article on why Davis's anti-gay crusade shows we've reached the "George Wallace stage" of the fight over same-sex marriage.
Want to stay up to date on the anti-gay fearmongering coming from Mike Huckabee and other right-wingers? Click HERE and LIKE our page on Facebook. Select "get notifications" in pulldown menu to receive our headlines in your feed.