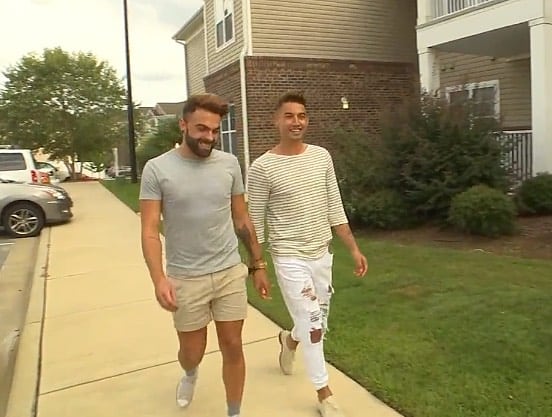 A gay couple from Fayetteville, NC say they were asked to leave Louie's Bar & Grill after kissing and showing each other affection.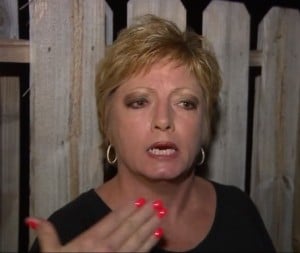 WRAL reports:
Dustin Baker and Andrew Deras said Thursday that they went to listen to a band at Louie's Sports Pub on Robeson Street last Friday, and the owner confronted them when they started showing each other some affection.
"He put his arm around me, he gave me a kiss, and she said this wasn't right, this wasn't OK," said Deras, who was visiting from California. "She threatened both of us. He gave me a kiss. It was very minor. It was just a peck. It was two seconds."
Bar owner Pam Griffin said the kiss was more than just a kiss, and other customers were complaining. So, she said, she asked the couple to cool it.
Griffin claims she only asked them to leave after they got belligerent, WTVD reports:
"It was only one reason why they were asked to go, when they disrespected and flipped me off, cussing and interlocked in a very deep kiss, then yes, I am going to ask you to go cause I have numerous customers complaining," she said.
But Baker and Deras said they don't think they did anything wrong.
"There was nothing very disturbing about what was going on. You have to really be paying attention," said Deras.
"We were interacting with other people in the bar. We were dancing, singing together. We were not touching each other the entire time. I literally had my arm around him for a few seconds," said Baker.
Now Griffin complains she is getting hate mail and phone calls from around the country.
Watch a report from WTVD: