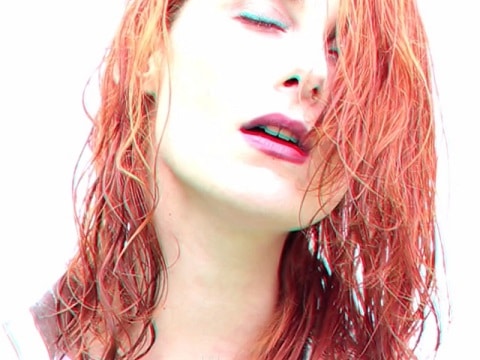 New Music is brought to you weekly by Deadly Music!, which covers mostly indie/alternative music as well as electronica, ambient/modern classical, pop and anything really, really good.
Tamaryn – Cranekiss
On her third album, dreampop/shoegaze more-or-less solo act Tamaryn (above) displays her influences proudly on her sleeve.
Moving away from the heavier material on her first two albums – akin to newish Russian act Pinkshinyultrabast – Tamaryn displays here a talent for the occasionally sugary dreampop of late era Cocteau Twins.
However, Tamaryn is clearly more comfortable than the Cocteau Twins in dabbling with pure pop, something in which Liz Fraser never seemed entirely engaged on Milk and Kisses for example.
In fact there's a feel here of the potential displayed on Robin Guthrie's dreamy short lived post-Cocteau act Violet Indiana.
With production values rarely heard since the heyday of 4AD and Mute, Cranekiss is unashamedly more pop than dream with potential crossover appeal.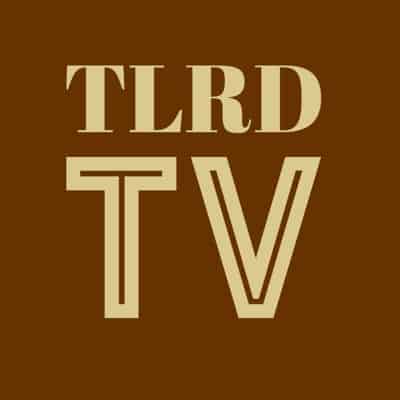 ---
Low – Ones and Sixes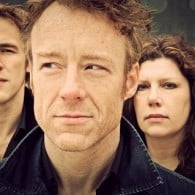 Minnesota trio Low are known for being a leading voice in the slowcore movement and for sporting two Mormon members, married couple Alan Sparhawk and Mimi Parker.
The Mormon reference probably isn't too relevant – apart from the band publicly recognizing the spiritual element to their music and Sparhawk convincing himself he was the Antichrist in 2005.
Now on their 11th studio album Ones and Sixes, the band are probably unfairly known as purveyors of slow – but not plodding – rock best exemplified on their brilliant 2001 album Things We Lost in the Fire.
However Sparhawk and Parker have quietly upped their game on successive albums so it won't be too much of a shock for fans when they listen to Ones and Sizes, a glitchy work that delves into electronica.
Perhaps touring with Radiohead left it's mark.
Whatever, the latest incarnation of Low may remind you of the gradual progression of Everything but the Girl from acoustic sophistopop to 90s iconic dance floor beasts between 1994 and 1999.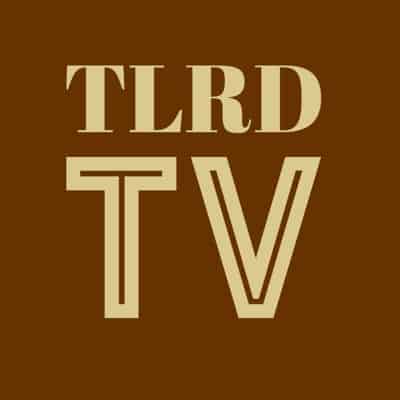 ---
Advance Base – Nephew in the Wild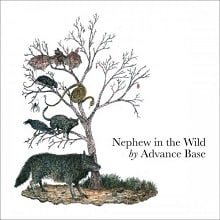 Amason – aka Owen Ashworth of Casiotone for the Painfully Alone – has been for many years a voice for disaffected youth along the lines of electro slacker act Say Hi To Your Mom.
With the Casiotone brand apparently at a complete end, Ashworth has recorded under the name Advance Base for a few years now.
Apart from the forgettable Instrumentals #1 in 2012, as Advance Base Ashworth has since developed a new sound that is as close to Eels-style perpetually down but brilliant music as is comfortable.
If slacker storytelling via Eels and some Bruce Springsteen down-home storytelling is your thing, Nephew in the Wild comes highly recommended.
On my way home from Traverse City / I hit a moose it wasn't pretty

Walked til I found a Citgo payphone down the road / & I called your house it's the only number that I know

You picked up & said this is surprising / I stood in the dark apologizing

for the cheap way I ended our good thing / & I asked if you would call a tow truck for me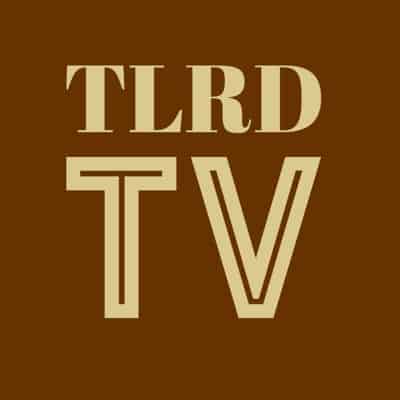 ---
Paul Smith and the Intimations – Contradictions
On his second solo album, Maximo Park frontman Paul Smith displays a skill for jangly indie pop with a spacious sound that will feel like a warm blanket to fans of the likes of Lloyd Cole and the Commotions with a touch of The Smiths.
At less than 40 minutes over 13 songs, Contradictions is nonetheless a touch meandering. However, there's enough here to keep Maximo Park fans happy.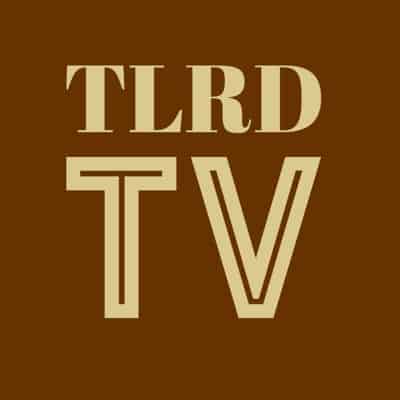 ---
An added bonus this week comes from 1988 in which Bjork explains how television works, how it makes her sad and worried but has finally come to accept it as a positive force in her life.
https://youtu.be/mjLcelg1Kto