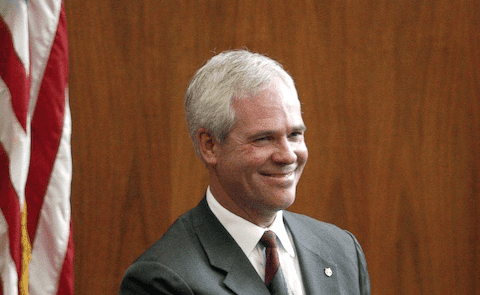 An Oregon judge who refused to perform same-sex marriage ceremonies is under investigation by the Commission on Judicial Fitness and Disability for accusations that he posted a portrait of Adolf Hitler in a Salem courtroom reports Yahoo! News.
Marion County Circuit Court Judge Vance Day is currently facing an ethics review after accusations surfaced that he selectively screened gay applicants and refused to perform their marriage ceremonies in addition to complaints directed at the judge for posting a picture of Nazi dictator Adolf Hitler in one of the courtrooms along with other ethics complaints.
However, a court spokesman for Day, Patrick Korten, says the picture was not posted to admire Hitler but to serve as a honor display for veterans' service in World War II:
"We went to war against Hitler. His picture was there. It was not admiringly. It was him as the epitome of the enemy that we went to fight against."
The picture in question is a collage submitted by the family of a World War II doctor, filled with memorabilia from the duration of the doctor's service however, a large picture of Adolf Hitler unfortunately fills most of the frame. Day posted the collage without seeking permission and claims he didn't know he needed pre-approval to post the collage.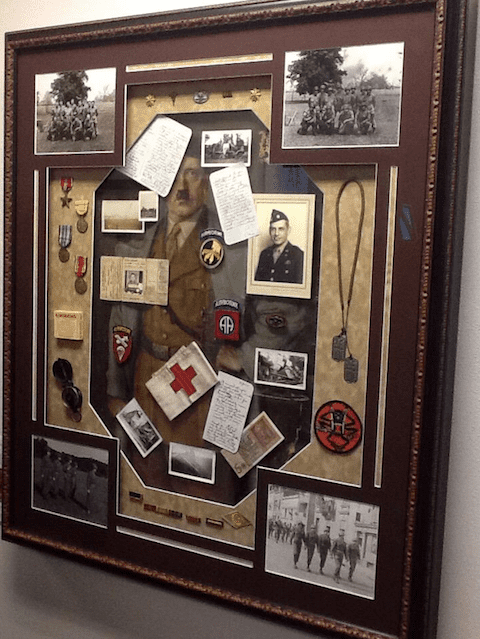 Day is also under investigation for allowing a veteran with a felony to wield a firearm in his presence and unethical use of his judicial powers. A judicial commission for Day is set for Nov. 9, with a formal complaint against Day possibly heading to the Oregon Supreme Court if they find Day guilty of violating judicial codes of conduct and the state's constitution.
Watch Oregon news station KOIN 6's interview with Day's spokesman, Patrick Korten, on Day's same-sex marriage refusals below: