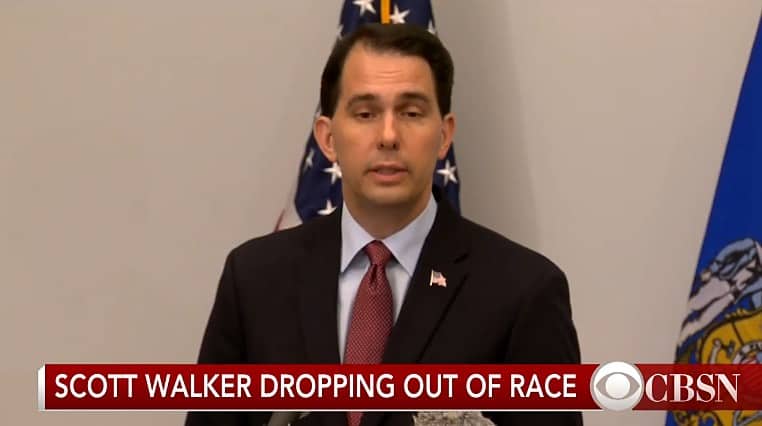 Wisconsin Governor Scott Walker is expected to announce he's dropping out of the 2016 presidential race at a 6 pm ET news conference, ABC News reports.
…the last several weeks, Walker has fallen dramatically in national polls, registering at less than 0.5 percent in the latest national CNN/ORC poll this weekend. In Iowa, Walker slid from 19 percent to 5 percent in just six weeks of NBC News/Marist polling.
The Wisconsin governor had canceled recent events in Michigan and California in an effort to focus on campaign events in early primary states. His run started on July 13 and lasted 70 days…
UPDATE: Here's the video.