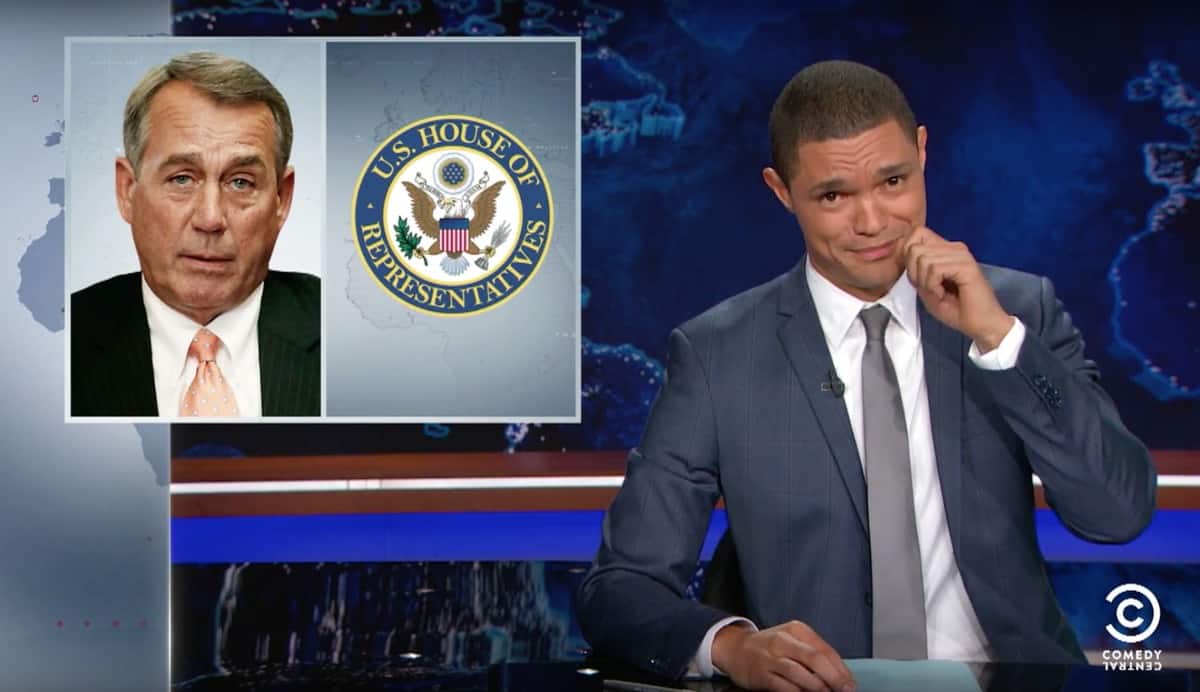 Trevor Noah officially took the reins of The Daily Show from Jon Stewart last night, delivering a competent, often funny, slightly uneven set of segments, and promising to continue the "War on Bulls–t."
Said Noah: "Growing up in the dusty streets of South Africa, I never dreamed that I would one day have, well, two things, really. An indoor toilet and a job as host of The Daily Show. Now I have both, and I'm quite comfortable with one of them."
He added: "This is as strange for you as it was for me. Jon Stewart was more than a late night host. He was often our voice, our refuge, and in many ways, our political dad. And it's weird, because…dad has left. And now it feels like the family has a new stepdad, and he's black."
Noah seemed comfortable in the opening monologue, taking on Pope Francis's visit to the U.S. and the retirement of John Boehner. He even managed a few groaners, including a joke about aides (AIDS), and this bit:
"You see, for this faction, even John Boehner, the man ranked the eighth most conservative man in Congress wasn't right-wing enough. It's like crack telling meth that it's not addictive enough. 'Yo man, you gotta step your game up, crystal. You make teeth fall out, big deal. I took down Whitney Houston. (audience groan) Too soon? … So the radicals got what they wanted. John Boehner's very tan head on a plate."
How do you think he did?
Watch: