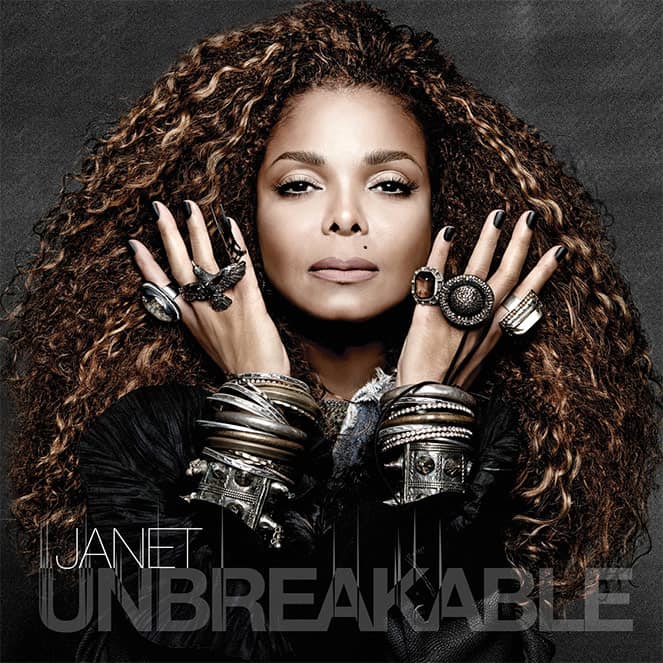 Following up the first single "No Sleeep", Janet Jackson has released "Unbreakable", the title track off her upcoming eleventh studio album.
She reunites for the first time since 2006 (20 Y.O.) with producers Jimmy Jam and Terry Lewis for the track, a survival anthem dedicated to her "family…fans & friends."
Said Jam: "It's wonderful to be creating again with Janet. From songwriting, producing, arranging, singing, dancing, acting, she deftly does it all and truly personifies the word artist. Unbreakable is a gift to all of her fans who have steadfastly stood by her. It is a subject for conversation, a plea for compassion, and a call for action from someone who's come a long way, but's got a long way to go, and has much to say about it. In other words, if you want to know what's on her mind you only have to listen."
Fans won't be disappointed – the sound is nothing new, but it's classic Janet.
Listen: