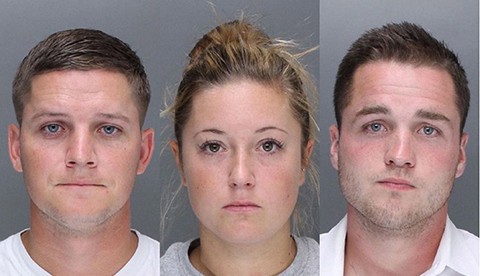 Two men accused in a heinous gay bashing in City Center, Philadelphia that took place last year have plead guilty to simple assault and conspiracy, while a third suspect rejected a deal and will take her chances in court.
Philip Williams, 25, of Warminster, and Kevin Harrigan, 26, of Warrington, were sentenced to probation and ordered to stay out of Center City after pleading guilty to simple assault and conspiracy.
A third defendant – Kathryn Knott, 25, of Southampton – has decided to take her chances with a jury.
Both Williams and Harrigan apologized to the court and the victims and said incident was not about sexual orientation. They had been charged with a more serious count of aggravated assault.
Williams' probation and ban from Center City will last five years; three years for Harrigan. They also perform 200 hours of community service at an LGBT facility.
Neither Williams nor Harrigan would admit that anti-gay animus played a role in their crimes. EPGN reports:
Both Harrigan and Williams offered their own words to the victims, who did not look at the defendants when they addressed the court.
"I'm very sorry for my actions that night. I apologize to the victims," Williams said, noting he only got involved when he perceived Knott to be threatened. "My conduct had nothing to do with their sexual orientation. That is not how I live my life or the person I am."
"I want to reiterate what Phil said," Harrigan began. "None of us wanted this to happen. It is what it is, and I'm sorry for the whole situation."
You'll recall that the brutal assault could not be prosecuted as a hate crime because Pennsylvania law does not classify crimes motivated by anti-LGBT animus as a hate crime.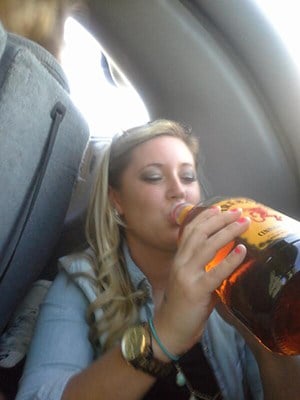 You may also recall that the one defendant who is now set to stand trial, Kathryn Knott, was thoroughly dragged on social media for her history of disgusting xenophobic and homophobic remarks. Her tweets included comments such as, "the ppl we were just dancing with just turned and mafe out with eatch other #gay #ew" and "My cab driver starting shouting some jihad shit so I starting singing America the beautiful #merrica." Kahryn's neighbors were reportedly "not surprised" by the charges brought against her. Knott is the daughter of Chalfont, Bucks County Police Chief Karl Knott.