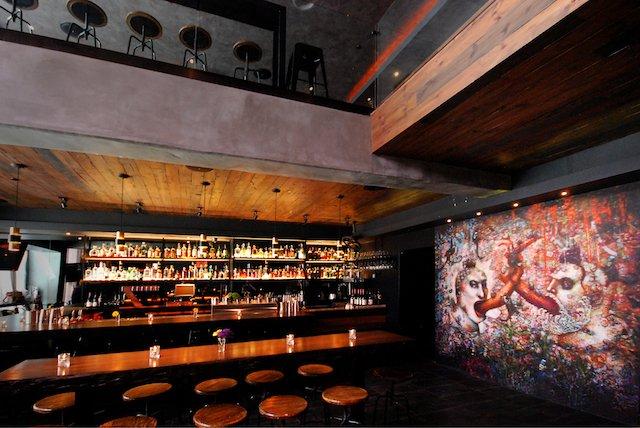 Downtown L.A. is adding to its gayborhood of bars and today a new craft cocktail joint opens, named Bar Mattachine for the early gay rights group, LAist reports:
Located at 7th Street and Broadway, Mattachine opens today and joins Precinct and Redline as new gay options in downtown.
Mattachine sets itself apart from the pack with its mixology cocktails, created by co-owner Garrett McKechnie. The bar name pays tribute to the Mattachine Society, a pre-Stonewall gay activist group in Los Angeles founded by Harry Hay. Nearby Pershing Square was historically a hub for gay cruising.
The bar features nine signature cocktails, plus a couple of frozen drinks, classics, wine, and bottled and canned beer.
The L.A. Times writes up the bar as well:
To honor Harry Hay there's the Harry Hay, made with Rittenhouse 100-proof rye, Dolan Rouge Amargo Vallet Bark of Angostura, Maraschino liqueur and a caramelized lemon oil and Maraska cherry garnish.
In the frozen drink section there's Rudy's Downfall, a tribute to Hay's boyfriend Rudy Gernreich, made with honey syrup, fresh pineapple juice, lime juice and Flor De Cana 4-year and 7-year rum.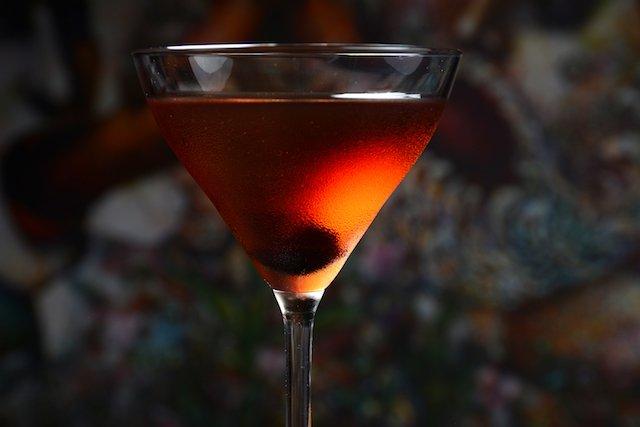 Photos by Bar Mattachine.