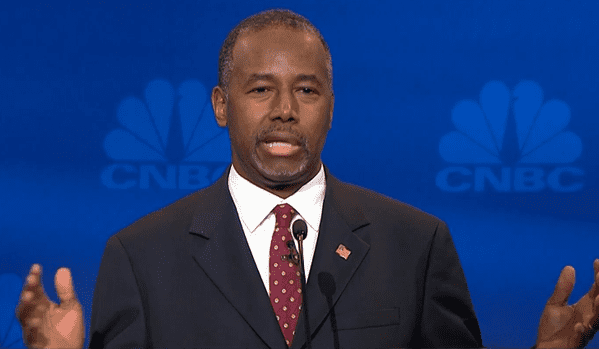 On Wednesday's CNBC GOP debate, Ben Carson spoke out of both sides of his mouth on LGBT rights. Asked about why he would serve on the board of a gay friendly company such as Costco given his views on homosexuality, Carson responded,
"You don't understand my views on homosexuality. I believe our Constitution protects everybody regardless of their sexual orientation…I also believe marriage is between one man and one woman…There is no reason you can't be perfectly fair to the gay community."
He then went on to say "the left" had propagated a "myth" that opposition to same-sex marriage is tantamount to being a homophobe.
In case you need a refresher, here's 8 reasons why Dr. Ben Carson is a dangerous anti-gay extremist.
Watch video of Carson's answer below:
https://www.youtube.com/watch?v=1w_7PiJEF0A