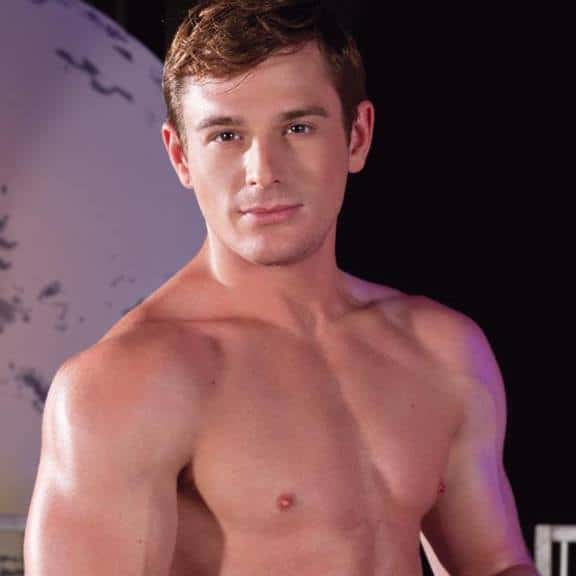 Posting on social media, gay adult film star Brent Corrigan revealed that he turned down an offer to be involved in James Franco's gay murder movie King Cobra.
The film centers on the murder of gay adult film producer Bryan Kocis, owner of gay adult film company Cobra Video. Kocis was killed by  two men who were hoping to lure Kocis' big star, Corrigan, away from him but ultimately got caught. Corrigan was a gay adult film performer at the time the murder took place back in 2007.
Writing on Facebook, Corrigan (né Sean Paul Lockhart) posted the below photo and said that he didn't want to help tell "someone else's presentation of events" that he lived: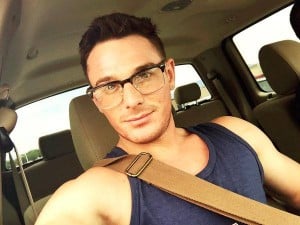 The internet has been a buzz regarding some recent news that a movie is being filmed right now in New York State chronicling the Bryan Kocis murder and the early days of my adult career.
I was originally approached to be a part of the film as a consultant and the cast. I was asked to play a small part in the film and declined the role.
Ultimately, I chose to move forward with my own plans to finally release my book in place of taking part in someone elses presentation of events that I personally lived as a young adult.
It's going to be an exciting coming year! The book is nearly finished and is now going through edits and rewrites. Even with the time that has passed, the memories are still very real and raw for me. I look forward to finally telling my story, beginning middle and end, with an earnest stroke.
Thanks for being so patient, everyone!
I <3 LoverBees
Very Truly Yours,
SPL/Brent Corrigan
Corrigan also posted on Twitter saying he has "no interest" in playing himself in "any movie" and that the reason why he declined to be involved in any way with the film will become apparent "when you see the film."
I have no interest in playing myself in any movie. I'm myself everyday 🙂 @mykeeabelo

— Brent Corrigan (@BrentCorrigan) October 21, 2015
I declined all offers/requests to be a part of their movie. You'll see why when you see the film. @crackstuffers @AttitudeMag

— Brent Corrigan (@BrentCorrigan) October 20, 2015
He also took a shot at the casting of Disney actor Garrett Clayton to play him. According to Corrigan, Clayton does not look young enough and "doesn't embody [murdered porn producer] Brian [Kocis]'s preference for not legal boys."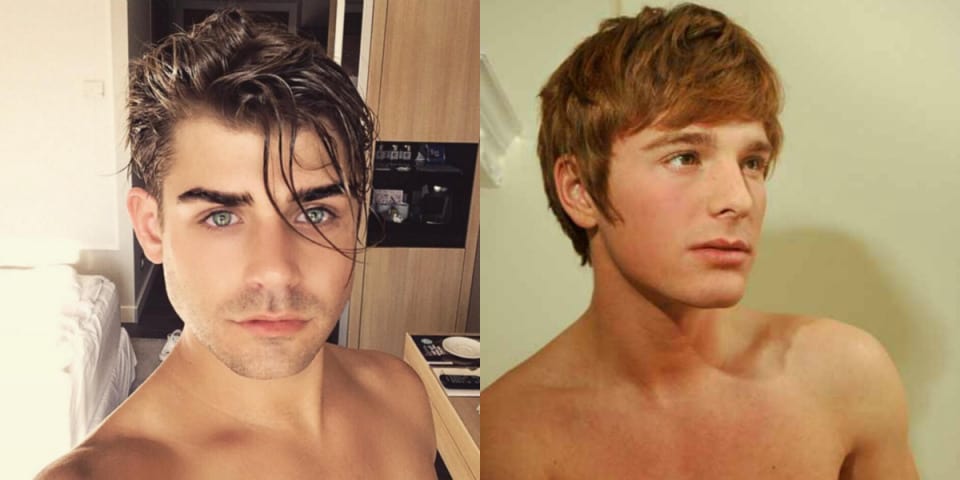 I was 17-21 in the years the screenplay spans. I looked much younger. He doesn't embody Brian's preference for not legal boys @NathanJ

— Brent Corrigan (@BrentCorrigan) October 20, 2015
Corrigan then tweeted more details about the events surrounding Kocis' murder, adding that he was previously unable to talk about the events because he was underage when they happened.
Halfway thru the civil suit with #CobraKiller owner Bryan Kocis I was prevented from speaking any further details regarding underage work.

— Brent Corrigan (@BrentCorrigan) October 22, 2015
What almost no one knows, because of that lawsuit: I was not allowed to tell the WHOLE truth about the underage work for Bryan #KingCobra

— Brent Corrigan (@BrentCorrigan) October 22, 2015
Bryan Kocis knew full well how old I was before I did any paid video shoots for him. The whole story is in #Incorrigible #KingCobra

— Brent Corrigan (@BrentCorrigan) October 22, 2015
Kocis will reportedly be played by Christian Slater. James Franco, Molly Ringwald, and Keegan Allen will also appear in the film.
New movie brother! @ChristianSlater @JamesFrancoTV #kingcobra pic.twitter.com/yr95Ziu6C3

— Molly Ringwald (@MollyRingwald) October 13, 2015