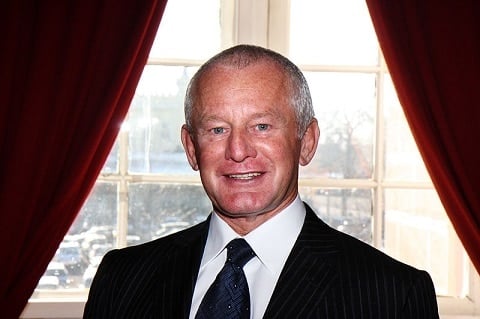 Announcing publicly for the first time that he is gay, the Isle of Man's chief minister Allan Bell is aiming to legalise same-sex marriage.
Bell said that a public consultation will be launched this month on the issue.
"People know that I'm gay, I've never made a secret of it, but no one has ever asked me," he tells The Guardian, "The message the Isle of Man has to send out in 2015 is that we are a tolerant, inclusive, open society. We abhor discrimination of any description and are outward looking and engaged with the outside world."
He added that the May referendum in which Ireland became the first country to legalize same-sex marriage by public vote helped to "clarify my thoughts on a few things."
"Everyone who loves their partner, whether same-sex or otherwise, must have equal rights to share their lives. It's a totally logical human right and human expectation that straight couples and gay couples should be able to enjoy life with the partner that they choose and I totally support that."
Last summer, in reply to queries from the Guardian, 15 of the island's lawmakers said they would support same-sex marriage, one said he preferred a referendum and two said they would vote no.
https://twitter.com/Isle_of_Man/status/650238621392367616
Robert Paterson, the bishop of Sodor and Man and a member of the Legislative Council, said:
"What many Christians have a problem with is using the word marriage to describe something that is already described. The word marriage means something and it is not so easy for the state simply to say that 'what I meant by that word on day one means something else on day two.'"
However, he added that the church had been "very friendly" to LGBT people in the past.
Subject to the outcome of the consultation, Bell plans to introduce a same-sex marriage bill during the 2015-16 legislative session. He also hopes to pass an anti-discrimination law.
(Image via Wikipedia)