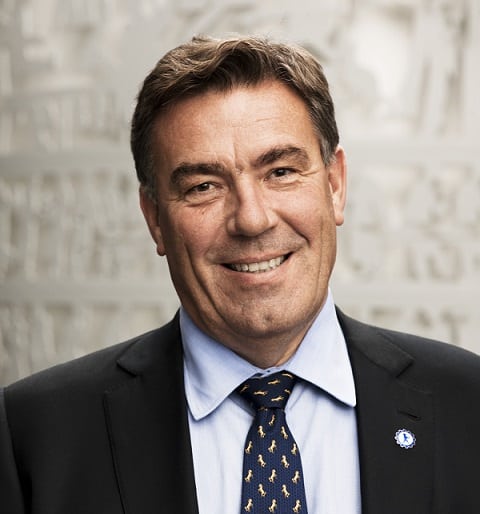 Norway's second richest billionaire has come out as bisexual.
59-year-old Stein Erik Hagen made his $4.3 billion fortune with budget supermarket chain RIMI, founded with his father in 1977.
He now takes the number two slot in the list of world gay business people, just behind David Geffen but ahead of PayPal co-founder Peter Thiel.
Speaking on a Norwegian chat show, Hagen said:
"I realised I was gay well into adulthood. When I was in my 20s we didn't know what it was. We heard about it but did not associate ourselves with it."
He later told newspaper VG:
"To say that I'm gay is not entirely correct. I'm bisexual, and to everyone in the family, all my friends and those who know me, that's something which comes as no surprise. The same goes for those I have been married to."
Christian Sveaas, now Norway's second richest openly gay man, said:
"Those of us who know him have known this a long time, so it's not such great news for us. I can say that it's about time."
Bård Nylund of Norway's National Association for lesbians, gays, bisexuals and transgender people, said:
"I think [Hagen] can be an inspiration for more and I hope that people realise that just because you wait to come out, does not mean that it's a bad idea to come out. Come out when you're ready. It doesn't matter if you are 35 or 65, because choosing openness is much better than letting it be."
(Image via Wikimedia)