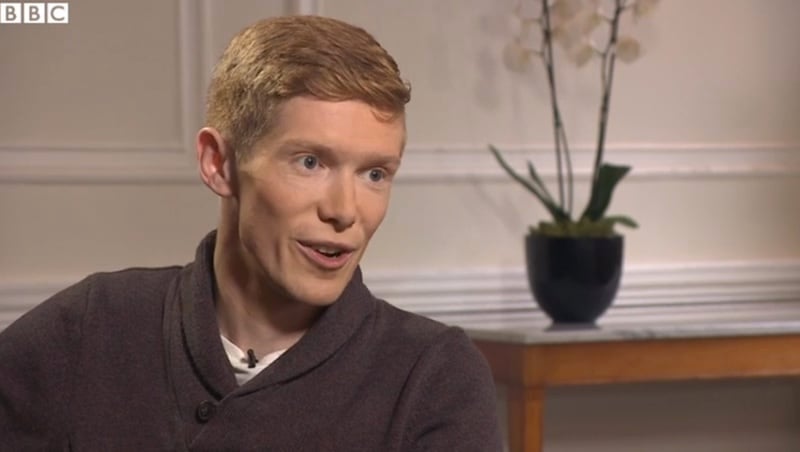 British Olympic Race Walker Tom Bosworth has come out as gay in an interview with the BBC.
Bosworth, who plans to compete in Rio 2016 Olympics, is the first professional British track athlete to come out of the closet. He holds the British record over 5,000 and 10,000 meters.
He told the BBC's Victoria Derbyshire:
"It's a scary thing. I'm really lucky. I've got a loving partner, a great family behind me, a great setup in Leeds, and everyone is really supportive and really welcoming, but that's not the same for everybody else in this world today, even in 2015. It's difficult for people to speak with their friends and family about a lot of different issues, and in sport I don't think being gay is still a normal thing."
"Why?" Derbyshire asked.
"That's a good question. I don't think I have an answer for that. In most other things now it's very normal to have a gay colleague who teaches anything, any sort of line of work it's very common to be open, but in sport it's not."
Bosworth tells BBC that British distance runner Mo Farah was very supportive when he told him, but things haven't always been that way with fellow athletes. He was verbally abused a few years ago, and worse before that:
A group of lads used to gang up on me and the worst episode came when they smashed my head through a window after a run-in. I decided not to tell anyone about it, so my parents or teachers didn't know. I guess I was more worried about people blaming me than the students but I had the support of my friends to get me through that tough time.
It was a decade ago, so I'd like to think that things have moved on a lot since then, even in schools, and that kids are more tolerant these days.
That experience taught me to ignore lone voices. I know there will always be people who have a problem with my sexuality, but one person's opinion doesn't affect me now, as I have support from my parents and partner.
I'm not even sure I can change the opinions of those boys. All I want to do is give a positive message that you can succeed in sport whatever your background. Be it gay, straight, black, white, religious or non-religious – there are no barriers.
You can watch Bosworth's full video interview HERE.
Bosworth posted this to Instagram today:
https://instagram.com/p/8xrOTSj3Op/?taken-by=tombosworth
Here's a video of Bosworth training: