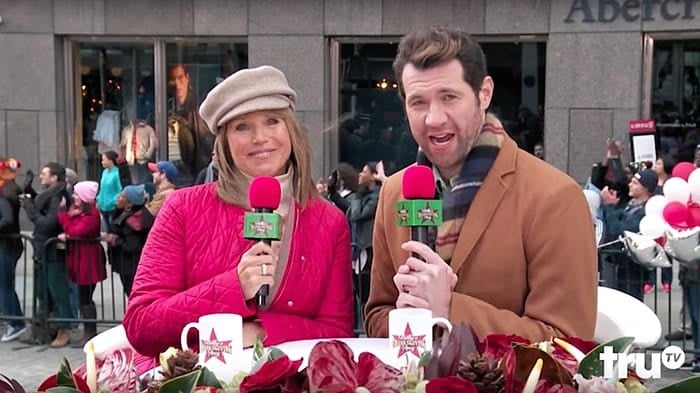 If the Macy's Thanksgiving Day Parade's selection of random celebrities, obscure moments from TV shows you don't recognize, obscene product placement and logos, and oversized personalities filled with hot air, isn't for you, there's an alternate parade which was held earlier this week by Billy on the Street's Billy Eichner.
It's kind of like the Macy's parade, just filled with the pop culture paraphernalia that crowds Billy's brain.
And Katie Couric is along for this parade as Billy's co-host.
Gobble, gobble: