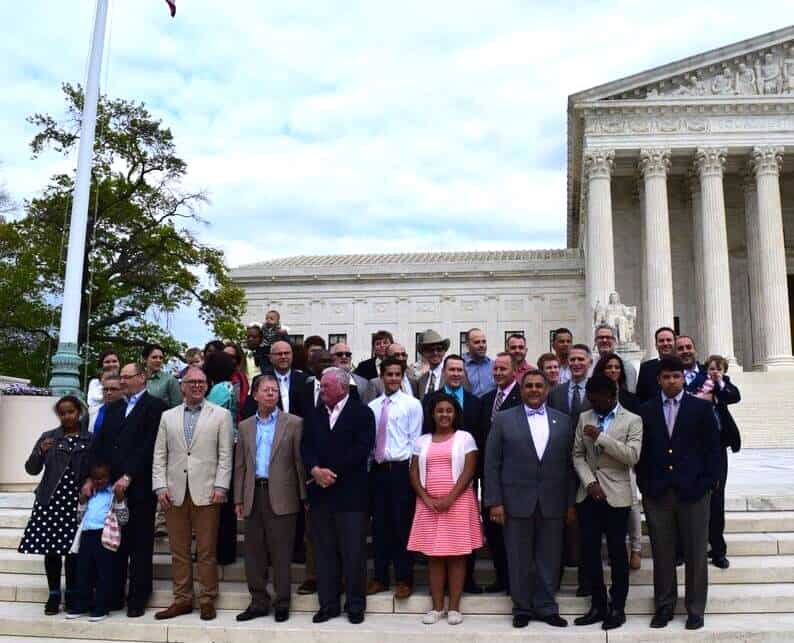 15 plaintiffs from the Obergefell Supreme Court same-sex marriage case are calling for a PBS and  guest performer boycott of the Mormon Tabernacle Choir Christmas concert over the LDS Church's anti-gay policies.
Those petitioned by the group are Broadway performer Laura Osnes, soprano Erin Morley, bass Tyler Simpson, mezzo-soprano Tamara Mumford, tenor Ben Bliss, and British screen and voice actor Marvin Jarvis.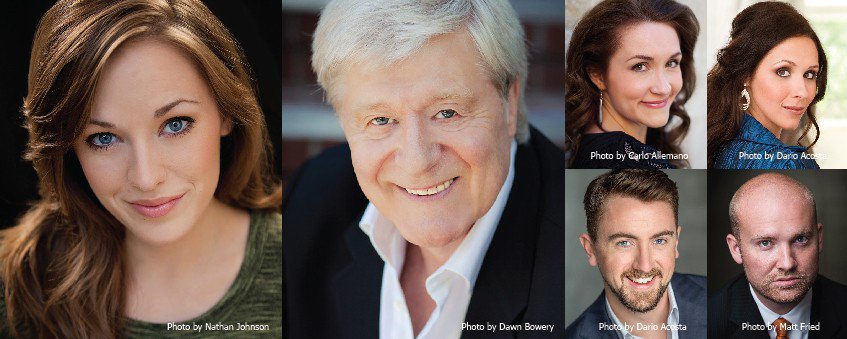 The policy, as we've reported here on Towleroad, says that members of the church in same-sex marriages will be considered apostates against whom leaders of the church must enforce discipline. It also says that children of members in same-sex marriages will be barred from baptism and church membership until they pass the age of 18 and disavow same-sex cohabitation and marriage.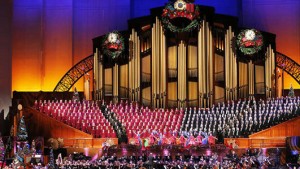 The group calls on PBS to cancel its annual broadcast of the Mormon Tabernacle Choir's Christmas concert and asks guest performers to boycott both the Mormon Tabernacle Choir and the Mormon (LDS) Church due to the discriminatory and homophobic policy.
This policy drives a wedge between families and forces children to pick sides between their religion and the people that they love – their own parent.
Not only is this policy for new converts, but it also applies to any child who is currently a member of the church but has a gay parent.  Regardless of how long the child has attended church, as of last week they can no longer progress or receive the "ordinances" in the Church until they are 18, even if the gay parent approves.
This new policy is very detrimental to the well-being of children of a gay parent.   Many of us at one time were in a mixed-orientation marriage and had children that are currently being raised in the LDS Church, and now those children are no longer allowed to be part of the Church.
The plaintiffs also released individual statements today about the policies and their participation in the petition:
"The Mormon Church has chosen to discriminate against same-sex couples and their children in what I can only describe as a cold and cruel response to the SCOTUS ruling making same-sex marriage legal across the nation. As a Christian clergyman and SCOTUS plaintiff, I find this decision by the church to be highly abusive to the LGBT community and their children. I urge folk of good will and moral consciousness, to boycott Mormon Church sponsored events and pressure leadership to reconsider this destructive decision. Resist in love and never comply with religiously motivated bigotry and discrimination." — Rev. Maurice Bojangles-Blanchard
"We encourage everyone to sign the petition at http://change. org/mormontabernaclechoir, asking the guest performers to cancel their appearance with the Mormon Tabernacle Choir, because with two small children of our own this policy disheartens us because it tears families apart. This feels like a direct attack of the family recognition that we fought for this summer as plaintiffs in the case that brought marriage equality to our country. " —  Pamela Yorksmith & Nicole Yorksmith
"What the Mormon Church is doing is a perfect example of EVIL – especially when you have spiritual leaders condoning hate in the name of God. From the beginning of time people have used God to justify what is unjustifiable. Furthermore, Science is MUCH older than Religion – therefore the Talmas-Vitale family has a hard time believing anything that comes from modern religion – especially one that was founded in 1830!" —  Joseph J Vitale, Rob Talmas, Cooper Talmas-Vitale
"As named plaintiffs in the Kentucky Bourke vs. Beshear case that was joined with Obergefell vs. Hodges at SCOTUS we reiterate our support for the http://change. org/mormontabernaclechoir petition and what it seeks to achieve. Real people and real families are being torn apart by the LDS Church's new and hateful policy that punishes innocent children. Please sign and help us spread the word asking the guest performers to cancel." — Greg Bourke, Michael De Leon, Isaiah Bourke De Leon, Isabella Bourke De Leon
"We have had the great privilege to have several devout Mormon friends and close family supporting us in our long struggle for marriage equality. Therefore we have much respect for the church and its devout people of faith. As such, we ask the Elders to please reconsider their recent exclusion of the children of whose parents may be in a same gender relationship. Please do not separate the children from the love of Christ because of the perceived sins of their parents. Remember the words of Christ in Matthew 19:14 " Suffer little children, and forbid them not, to come unto me: for of such is the kingdom of heaven". —  Timothy Love & Lawrence Ysunza-Love
"I've always fought for basic fairness for families to include my own. As a plaintiff in the recent Obergefell v. Hodges case that helped advance equality for all families, I am proud to support the http://change. org/mormontabernaclechoir petition, and I call on the guest performers to cancel their Christmas concert with the Mormon Tabernacle Choir. This latest action of the Mormon Church directly attacks families by forcing children to choose between their Faith or their own family. To place this burden on children is fundamentally unfair." — Ijpe DeKoe
"We have children along with some of our co-plaintiffs and just thinking how horrible that would be. We do NOT support the church that sees this to be a bad thing having gay parents. Just having parents for so many wonderful kids who need families. We are great parents and it's not just "gay" parents. We LOVE like all great parents, and to try and verso that up is unthinkable to us. We are equal and we LOVE equally, as though should ALL !!" —  Tammy Boyd & Kim Franklin
The petition has reached 5,366 signatures as of this posting.